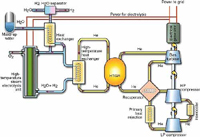 The HHO Update©
by Joe Shea
Founder, HHO Games & Exposition

Email comments and questions, or call 941-753-1136 with your HHO news.

Slow Start For Summer Games On A Working Friday
July 18, 2009 - The 2009 Summer Games got off to a slow start on the Vendor and visitor front on a working Friday, but Seminars all day drew healthy crowds to hear scientists from the University of South Florida, EFIE genius Mike Kehrli, the legendary Bill Lang, A Washington State-based manufacturer of top-notch, low-cost titanium kits and Julio Fernandez and Efrain Rodriguez of Green Gas LLC, winner's of the Winter Games "Best of Show" prize. Also appearing for the first time were "Joe Dirt" and James Bond" of Jim Tarantola's High Performance Fuel Cells, an 11-year-old and 13-year-oldw who drew steady traffic throughout the day to see their own solar-powered HHO kit on Jim's '78 Chevy pickup. Hybridgen's Randy Young and Ed Grimm, the former NASA technician, impressed a lot of people with their handsome, commercial-grade 6-, 12- and 24-plate dry cells, which are now being tested on food giant Sysco's refrigerated trailers and trucks. Capt. Ed and Penny Carter's HHO-powered classic Shamrock pleasure boat, "Going Green," the first of its kind, was a big draw, too. Honors for the best display, though, go to HHO Monster, who not only mounted a great booth beside the main stage but mounted posters outside the venue to help direct folks to the Games. Mike Connolly of Mansfield, Ohio, wowed folks with a high-tech dual monitor presentation, which Richard Keough took advantage of his placement near the entrance to attract dozens of interested HHO aficionados to his "Slim Jim" kit, which is one of the most productive wet cells we've seen. Due to Richard's work, we are expecting a great turnout - he got the 2009 Summer HHO Games listed on hundreds of Websites, and helped get a news clip on NPR during drive time on Thursday evening.

Scientists And Engineers From USF's Clean Energy Research Center Bringing Totally New Hydrogen Generator Design
July 15, 2009 - Three hydrogen-minded scientists from the USF School of Engineering's Clean Energy Research Center will be presenting Seminars and day-long displays of advanced onboard hydrogen generator technology during all three days of the HHO Games this weekend. Dr. Sesha Srinivasan and graduate-school engineers Michael Niemann and Prabitra Choudhury will speak and show the lightweight lithium-boron hydride onboard hydrogen generator they have completed as part of a Dept. of Energy research investigation. It will be the first time the public has had a chance to see what really may be the future of onboard hydrogen, if America chooses the Hydrogen Highway as its future destination.

SRI Instruments And West Edge To Offer Seminars Via Skype Webcam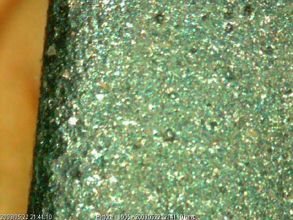 This coated titanium plate from Mileage Seekers HHO may hold the key to vastly improved efficiency and reduced size of HHO generators.
July 15, 2009 - Also joining us at the Summer Games will be Hugh Goldsmith, CEO of SRI Instruments, which manufactures devices for measuring hydrogen output and hydrogen leaks as well as an HHO device to power its mobile gas chromatography units, and Rod Proescholdt of West Edge, the fast-growing Eatonville, Wash.-based HHO developer that designed titanium-based HHO Kits for outstanding results with onboard hydrogen-assisted 18-wheeler diesel trucks, large marine craft and heavy machinery. Both are offering seminars on Saturday.
Great Hotel Rates Close To The Summer Games (New Phone #, Too!)
July 14, 2009 - The Ponce de Leon Hotel in St. Petersburg about 20 minutes south of Tampa, Fla., has come to our rescue and given us a terrific rate for the July 17-20, 2009, HHO Summer Games. Call the hotel at (727) 550-9300 and mention "HHO Games" when you make your reservation. (We had a digit wrong in our original announcement - sorry!) Normally, the rooms range from $105 to $139, but they have reserved discounted rooms for us, including 25 with full-size beds and 8 with queen-size beds, at $49 for single occupancy and $59 for double occupancy. Two slightly larger corner rooms with 2 queen beds each are $59 and $69. Finally, there are five rooms with 2 double beds for $79. The hotel is a 6-block, 10-minute walk from the Campus Activities Center. Here's one guest's review from TripAdvisor: "I stayed in the Ponce de Leon hotel this weekend, and I would definitely go back. We got a great rate, and although our room was on the small side, it was clean, cute, and had everything we needed. If you enjoy an older hotel with a little more character and history, this place is for you. We found the staff to be pleasant and helpful, and very much enjoyed the fact that we could walk to Tropicana Field, yet the hotel was also right by the water. Wish I'd brought my running shoes to go for a run by the marina!
3 New Vendors And A Helluva Scare
July 13, 2009 - We got three new Vendors signed up today, including one for the HHO Spectacular and two for the inside displays. One HHO Spectacular spot and several inside display spaces are still available, and as always, we're waiting to the last minute for Inventors, who never seem to be ready on time, more Demonstrators, and non-Vendors who'd like to offer a seminar on HHO topics. The new sign-ups include the ever-popular Jim Tarantola of High Performance Fuel Cells, Mike Connolly of Mansfield, Oh.-based Green Go Emissions, and Tampa's Peter Morales of Drivehydro, a new developer with a very promising HHO Kit. We also got a helluva scare when we got an email from the University of South Florida, copied to several other USF officials, saying our event was cancelled because they hadn't received our insurance information. They'd even posted cancellation notices on the door of the Campus Activities Center (which is very slow this time of year, thankfully). Well, we'd sent out an email with the NASEP certificate on Friday afternoon. and they finally did see it and put the show back on, but it made for a nerve-wracking day!
Hospitality Volunteers Needed For HHO Games
July 12, 2009 - We're putting out a call for volunteers to help us handle the expected crowds at the HHO Games in St. Pete, which are likely to draw more than 1,000 visitors. We need more people to help get Vendors to their spaces, take cash at the door, and point out the parking facilities, and control re-entry as folks go in and out to the food concession, HHO Spectacular and parking lot Demonstrator sites. We're also eager for more Inventors, whose booths are free, and those who can offer seminars on Friday, Saturday or Sunday, or more than one day. We received 50 calls about Seminars - which means another 500 will come - from people eager to hear about HHO products. If not landline calls, use the Skype button on this page to call "joeshea" free from anywhere in the word on my PC, or call my home phone, 941-753-1136, for $0.02 per minute.
Visits To Our Website Soar

SiteMeter says we're getting an average of 859 visitors daily who look at over 1,300 pages daily!
July 12, 2009 - Visits to our HHO Games Website (where you are now!) have soared in recent weeks as the Games grew closer. From around 50 hits a day, we are now averaging 859 per day - a 1,600% increase (see chart, or click on the SiteMeter button at the end of the video section. We even got a call today from someone who showed up a week early - sorry, Matt! The hits are coming in from all over the world - among the last 20 were ones from India, Malaysia, South Africa and Dubai, as well as the length and breadth of America. We've also made it easier to call us free from any of those places by using the free Skype computer-to-computer button at the top of the page (you don't need to be a prospective advertiser to call, although that would be great). This is the typical pattern before teach installment of the HHO Games - people learn about them at the last minute, Vendors sign on a few days before the Games, and Demonstrators and Inventors say, 'Oh, what the heck! I'm going anyway, dear!' That's why thousands materialize at each of the HHO Games, even though we do no advertising and don't rely on former Vendors coming back (although they're welcome, of course) - give the new guys a chance, we say. With fewer to choose from as the recession grinds down the marginal, illuminates the innovative and lifts up the strong, there'll be great opportunities for growth. Please let us know about the Seminars you'd like to see, and we'll try to get them all scheduled this week!
Tremendous Demand Building For HHO-Modified Turbocharged Diesel Generators In Dominican Republic
July 11, 2009 - Amid a slew of interested calls today from folks coming to HHO Summer Games from around the states, Lee Upson stood out. He's trying to fill the pent-up needs for HHO generators that can be adapted to turbocharged diesel generators that have become a staple of Dominican life due to the instability of the existing electric power grid there. Folks are happy with the performance of the generators they've brought home to supplement their electric power needs, but they're very unhappy with the high cost of diesel fuel. Upson wants to manufacture thousands of kits in a state-of-the-art factory there under CAFTA rules that allow imports and exports without duties in Central American nations. In some cases, HHO has been known to reduce diesel fuel consumption by up to 8o%, although reductions of 30% to 50% are more common. We'll have more on this opportunity at the Games.
They're Coming From India, New Zealand, Ecuador And Africa to The HHO Summer Games
July 10, 2009 - Ever since two email blasts to a total of 280,000 fans of HHO, we've been having a hard time keeping track of all the email and phone calls, and new Vendor reservations, that have been pouring in (in fact, just a moment ago, we got a call from Robert Jumatsia in Botswana, Africa, telling us he hoped to be here!). We did want to acknowledge several other notes, though, the latest from Jacob Shemer of Ecuador, and others who are coming from faraway places like India and New Zealand to spend a few days at the Games. We're looking forward to having you enjoy St. Petersburg's lovely cosmopolitan atmosphere, fine restaurants and nightlife and learning about your own efforts in the HHO industry back home.
Paul Pantone Says He'll Soon Release Free GEET Technology On The Internet
July 10, 2009 - We got a call today from the celebrated discoverer of GEET gas-plasma technology, Paul Pantone. He's got big news for the world: his technology will be released for free non-commercial exploitation on the Internet sometime around a speaking engagement in Albuquerque, N.M., in Aug. 1, 2009. Paul said he'd like to make the announcement on George Noory's "Coast To Coast AM" Radio show even before then. He also says we can expect him at the next HHO Games!
Sorry - That Link To NASA's 1974 HHO Generator Study Doesn't Work
July 10, 2009 - I can't count the number of times we've been asked about the 1974 project that built a hydrogen generator used on a '74 Chevy at NASA's Jet Propulsion Laboratory in Pasadena, Calif. The study says the unit improved mileage and reduced emissions with just a "small amount of hydrogen," and was the first to discuss an HHO generator from a purely scientific viewpoint. It suggests to us that Americans need to retool the auto industry to throw out emissions-control features like fuel injection and sensors and computers, and start again with a new fleet of aerodynamically sound carbureted vehicles, made of lighter alloys and fiberglass, assisted by inexpensive hydrogen generators and just a few computer-controlled features, such as for traction. Regrettably, though, the study's not available online via the link we provided earlier - sorry - and we're not sure how to get you to the actual study, which is physically located in the collections at the University of Windsor in Ontario, Canada. You can see the "record" - the index information and the document record number - at http://www.collectionscanada.gc.ca. There, you need to go the Library page, click English, and, just below the Search button, click on the word "Library" (and not "Archives," right next to it). When it asks for a keyword, click the drop-down arrow at right for the menu, select AMICUS record, and enter 27357982. It is Society of Automotive Engineers (SAE) technical paper SAE-740600, entitled "On-board hydrogen generator for a partial hydrogen injection internal combustion engine," by John Houseman and D.J. Cerini, and written for the SAE's "West Coast Meeting, Anaheim, Calif., August 12-16, 1974." It's worth the hunt!
40 Kits Needed For Fleet Of 18 Tugboats, Cranes and Dry Dock Pumps
July 9, 2009 - Just heard from an old friend of the HHO Games who's in search of kits. "Hi Joe," he writes. "We are looking for bids on 40+ HHO Kits for a fleet of Tugboats consisting of 18 Diesels from 400-850 HP, some Barge-mounted Cranes & Dry Dock Water Pumps & and various smaller generators. You are doing a great job, as usual, looking forward to seeing you, and the Greatest HHO Show on Earth." Looking forward to seeing you, too, friends!
200 Kits Needed For Vancouver-US Truck Fleet
July 9, 2009 - A caller today is looking for 200 kits - possibly more - for a truck fleet based in Canada. He needs them for the big iron that runs back and forth to the States and some large loaders as well. We'll be looking for Vendors at the Games that can fill the order.
Marine Industry Vet With 300 Accounts Aims At HHO For Boats
July 8, 2009 - Following up on some earlier correspondence, we got a note today from Rob Nunes. "Thanks Joe, how may I register?" he wrote. "I'm arriving Friday night. I am starting an HHO business in the commercial fishing industry. I own a marine electronics company with over 300 working accounts." And we have just the provider for you, Rob - welcome to the Games!
Mike Kiehrle's FuelSaver-MPG Is Latest Vendor Sign-Up
July 8, 2009 - Probably the most popular presentation of the Winter HHO Games was Mike Kiehrle, whose FuelSaver-MPG electronic fuel injection enhancer (EFIE) kits sold out at the bargain-basement prices he offered them last time. This former Stanford University basketball player towers over almost everyone when it comes to understanding the complex interactions between OBD-2, CAN and OBD-3 computer systems. If electronics is not your strong suit, be sure to meet Mike and listen to his free seminar at the Games. He'll be in Booth 3, next to HHO Monster at the left of the main stage.
Chilli Willi's Back!
- July 8, 2009 - Lisa Grimm's now a newlywed - she just married her longtime beau Ed Grimm of Hybridgen International - and she's also back with her delicious ices and eatables in her tropical-themed Chilli Willi wagon. South Florida is famous for its summer heat, and while the St. Petersburg bayfront is nicer than a lot of places, her offerings are a sure cooler for the heat-struck and the love-struck!
Don't Forget To Sign Up For USF WiFi!
July 8, 2009 - Don't forget to add $10 for the private-access University of South Florida WiFi system, as you can only get online (if you don't have a satellite card) with your own USF-St. Pete personal access code and password. The University charges us $10 for each WiFi user, so we pass the entire sum on to them.
Inventors Wanted At The HHO Games
July 8, 2009 - Inventors are among the most exploited people in the world, mainly because they believe so much in their work that they are willing to spend themselves into bankruptcy to achieve their high-minded goals. Once their money runs out, no one wants to hear from them - except the HHO Games. And we don't want their money. Anyone who can get to the HHO Games with new devices and inventions they'd like to show off to the HHO industry should sign up for the free spaces available to them before July 10. We've always put inventors first, and reserved high-profile spaces - at no cost - for them alone. Call Joe Shea at 941-753-1136 if you're an inventor and have a last-minute space request.
Who's Coming To The Games? Invites Go To 280,000 HHO Fans
July 7, 2009 - With just 10 days to go before the HHO Summer Games, the phones are ringing off the hook after email blasts to 280,000 HHO users and advocates. As at our last show, where one vendor was able to sell $25,000 worth of kits, the smaller number of vendors means higher sales for each. We're curious to see how the crowds react to the new kits that will be on display.
Moreco Energy, Hybridgen, GreenGas LLC Are Latest Vendors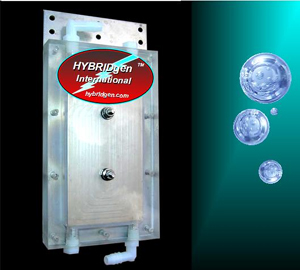 An HHO generator from Clearwater-based Hybridgen International is likely to be a star attraction at the HHO Games & Exposition July 17-19, 2009.
July 3, 2009 - Richard Keough's Moreco Energy of Venice, Fla., Randy Young and Ed Grimm's Clearwater-based Hybridgen, Inc., and GreenGas LLC of Orlando, headed by Julio Figueroa and Efrain Hernandez and winner of the 2009 Winter Games coveted "Best of the Show" prize, are the latest Vendor sign-ups for the July 17-19 HHO Summer Games at the University of South Florida St. Petersburg Campus Activities Center. Several other vendors are very close to their decisions, we've been told, while the very articulate Richard Keough is taking over the reins of the public relations effort, contacting media throughout the South Bay region and beyond to get them there for the show.
Jarboe's Mill Event Attracts Just 500 People
June 10, 2009 - The third Jarboe's Mill event, this one held in Waldorf, Md., at the Southern Maryland Izaak Walton League conference facility, proved to be a major disaster for the HHO industry and the Alternative Energy Partnership Conference, which sponsored it, according to some of the approximately 200 people who attended. We had hoped to go, but our goddaughter got married on Sat., May 30, making the logistics impossible. The feedback we got didn't fault the organizers or the vendors and displays, who had announced they were expecting between 5,000 and 10,000 people, although they felt a charge for parking put off some people. Larry Jarboe felt the cause of the low turnout was the remote location of the event, and said a better count of the crowd was 500. Larry and AEPC worked hard for months to create an event that would show off homegrown accomplishments in HHO generation, solar and other energy sources. The probable culprit was the Dateline NBC segment that used an ersatz physicist and the former partner of a major HHO developer, as well as others who have never bought or used a kit, and unwittingly presented victims of Dennis Lee who'd been scammed by their own mechanics - one charged $2,000 to take the kits off a car, a 15-minute task for most of us. The other possible problem is that the event didn't focus on HHO even though many of the vendors did. That diffuse focus may have left some in doubt as to what this AEPC show was all about. Larry Jarboe and his efforts to green America are praiseworthy, and so are the goals of the AEPC. But the public audience for HHO information dwindled as gas prices fell, and may soon increase as the prices rise again. Meanwhile, we hope to avoid the fate of the Jarboe's Mill show, and will keep on keeping on, as they say.
By Popular Demand, Gov. Crist Is Invited To Summer Games
June 3, 2009 - Responding to repeated requests from developers and the general public at the HHO 2008 and 2009 Winter Games, we've extended an invitation to popular Florida Gov. Charlie Crist to attend the HHO Games & Exposition on July 18, 2009, and to speak at 2PM in the Campus Activities Center after he views the exhibits. Gov. Crist is unique among the nation's governors in fostering clean, renewable energy development and pushing to protect Florida's special environment. In the past, we've been reluctant to invite him because of his stature in the state community, but as we have improved our own we believe it may be appropriate to invite him to what is now the largest and most successful HHO event on the planet. Update: Gov. Crist's office has informed us he will not be available on the July 17-19 weekend. We hope to see him in the future!
President's Initiative On Emissions Leaves Hydrogen At A Crossroads
May 19, 2009 - The announcement by President Barack Obama that he would issue a new Federal regulation setting one national standard for emissions and mileage sent shock waves rolling over the automotive landscape yesterday, and it probably put a lot a joy in the hearts of people who see hydrogen and HHO as the fuels of the future. The new rules that will be published soon in the Federal Register would save 1.8 billion barrels of oil a year through 2016 by establishing a fuel efficiency standard of 35.5MPG - a little less than the EPA rating on my 2002 Saturn (28 city, 37 highway). But unlike the transitional solution that HHO enthusiasts have proposed for years, it would cost car owners $1,300 per car on average, while fueling up with an onboard HHO generator would save about 40% of fuel costs - about $2,000 or more a year - eliminate 98% of emissions, improve engine performance and put countless billions of dollars back in the pockets of broke Americans. President Obama's edict is one that will have far-reaching implications as Detroit tries to restructure its dinosaurs for a carbon-free era. With the ice caps melting at a rapid rate and the polar bears floating out into the lonely, freezing sea to die, Americans want very much to bring greenhouse gasses and global warming under control. The new federal regulations, by making cars about 30% cleaner, will go a long way towards accomplishing that. But the vehicles that will be offered may be far more expensive than Americans can afford in this recession and in the economic hard times that remain ahead. That's why a transitional solution, and onboard hydrogen in particular, make so much sense for America and the world.
Bill Lang's Electrolyzed Water Gets A National Platform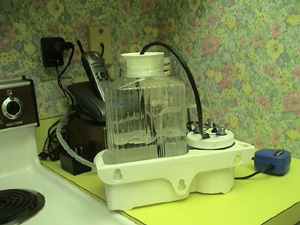 An HHO generator adds oxyhydrogen to the drinking water in the large carafe, left, using the black hose and a small pump. This process is approved by the FDA.
May 17, 2009 - Because of our focus on HHO for cars and trucks, we often forget that it offers great promise as a new way to heal our planet - and ourselves. At a meeting with HHO pioneer Bill Lang in Clearwater over the weekend, I finally got my hands on one of his water hydrogenators, which are HHO kits that pump only the gas from the kit into a vessel for drinking water and other uses. Ever since I tasted electrolyzed water, which has been approved for human use by the FDA, at the Feb. 7-9 HHO Winter Games; I've been hoping to have one of my own at home. Now I do, and I'm happy to tell you that it is great stuff - I went to bed with a very happy stomach for the first time in a while! The technology caused quite a stir on the West Coast, when the Los Angeles Times wrote a huge front-page story for its Business section telling how maids at Santa Monica's posh Sheraton Delfina are using it to wash floors, guests are using it to drink, and doctors are using it to slow infections on human wounds. Meanwhile, by reducing acidity it helps plants grow, and we think that using it in water with algae blooms may help restore the water to its ideal state. It has a rich full taste, and a guest who had a throat problem remarked that it felt much better than the stuff he usually drinks. The technology they use at the hotel uses a membrane and a rheostat to alter the acidity of the water their machine produces, so that one with lower current at the negative anode is more acid - for floors and dishes washed without soap - and the other uses more current to produce more hydrogen to cut acidity and raise ph factor, for drinking and treatments of wounds. You can contact Bill at watertogas@gmail.com.
From Far Away They Come

May 17, 2009 - We got our first reservation for 2009 HHO Summer Games from a man named David Lama today - coming all the way from the Dominican Republic especially for the seminars, which will be free, as always. It is a real testament to the dedication and determination of HHO enthusiasts like David Lama that they will travel so far at their own expense to learn more about this technology with a limitless future. At the past two Games we've welcomed folks who flew from Guatemala, Italy, London, Vancouver and Australia, among other places where HHO has captured the human imagination.
HHO Monster First To Sign
For 2009 HHO Summer Games

May 15, 2009 - The popular Matt Gaard of HHO Monster in Lake City, Fla., became the first vendor to sign up for the 2009 HHO Summer Games yesterday, earning him the best spot in the house. We're still more than two months away from Opening Day, and many vendors prefer to wait until the last minute to see what the competition is doing, but by then the best locations may be gone. Don't be late this year!
Skeptic's Ex-Partner
Embraces HHO Future
May 8, 2009 - Turns out the Popular Mechanics skeptic Mike Allen who appeared on the flawed Dateline show about Dennis Lee and HHO is contradicted by his own close friend and former partner, Steve Rumore. In an Aug., 2008, article entitled "Hydrogen Electrolyzer Mod Can't Up MPGs," Allen says, "So, last month I received an electrolyzer, fabricated by my old Monster Garage partner, Steve Rumore at Avalanche Engineering out in Colorado. ... Steve isn't a gadget geek — his company fabricates championship off-road vehicles. But he was talked into making a couple of HHO units by one of his customers." At the end of the article, Allen says, "I had another long talk yesterday with Steve Rumore, my off-road buddy turned HHO donator. He's experimenting with several vehicles, and actually getting some consistent results — fuel-economy improvements to the tune of 10 to 12 percent on diesel trucks pulling trailers." In the article, Allen concludes that Rumore's mileage gains were probably not due to HHO. Well, an enterprising HHO Update reader, Steve Otto, who I met at the 2008 HHO Games, visited the Avalanche Engineering Website to see what they had to say about HHO. There on the front page is a claim that you can "increase your fuel mileage up to 50% with the power of water," and this claim is linked to a page within the Avalanche site that claims you can "increase your diesel commercial truck mileage by up to 20% with the power of water." Allen's well-known bias against HHO and hydrogen is apparently not keeping his old friend and mentor from touting the virtues of HHO - and its big mileage gains - to one and all.
Good News For HHO:
DOE Ends Fuel Cell Funds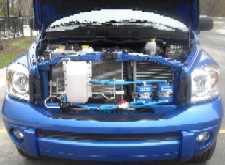 The HHO kit on this 2008 Ram 1500 with a 5.7-liter Chrysler Hemi 4x4 has a high surface area titanium anode coating invented by chemical engineer Tim Brauneck.
May 8, 2009 - Two things of huge importance to the HHO industry occurred this week, and it's safe to say many haven't heard of either. The first was political and the second technical in nature. First, Stephen Chu, the new Nobel Prize-winning Energy Secretary, has reversed the Bush Administration's 2003 hydrogen policy and decided that the government will no longer fund hydrogen fuel-cell research, according to Matthew Wald of the New York Times. That decision eliminates, in one fell swoop, virtually all of the conceptual competition the HHO industry faced, as that money had all been going to compressed-hydrogen fuel cell projects at universities and carmakers. The statement also helps us understand why, in repeated statements on alternative energy, President Barack Obama both during his candidacy and after his election never mentioned hydrogen by name when he spoke of alternative fuels. He would never have mentioned it at all if "Tonight Show" host Jay Leno, who owns the GM hydrogen-powered vehicle, had not asked him directly about it during the President's historic appearance. When the President once again omitted it in his familiar litany of alternative fuels, Leno asked, "What about hydrogen?" Obama briefly acknowledged it and moved on. The funding cut was a wise decision, in our view, because that money - associated with the efforts to create a so-called "Hydrogen Highway" along which gas stations would be converted to supply hydrogen gas from industrial-sized electrolyzers for hydrogen vehicles - was going down a rat hole. The vehicles never overcame safety issues, and were so costly that gasoline was a far cheaper alternative. Now, onboard hydrogen generators that make hydrogen on demand in the car, instead of carrying it in tanks of compressed gas, are the only viable hydrogen game in town. There's competition, for sure - ExxonMobil's widely-advertised advanced hydrogen technology would reform gasoline into hydrogen, and the oil giant says it can save 80% on fuel, although we're skeptical about that and any emissions improvement; also, thousands of HHO developers are already at work, and most of them currently sell kits. Unlike the people who make fuel cells, our industry has never gotten federal funding, and soon won't need it, anyway. That's because of the second big thing that happened Thursday - the technical one. At 4AM in the morning on May 7, 2009, after a long meeting with chemical engineer Tim Brauneck in Cleveland earlier the same day, developer Sean Drazin of Safe HHO in Monroe, Mich., completed the prototype for an onboard HHO generator using titanium anodes, Tim Brauneck's patented high-surface-area coating and his own highly successful design for HHO generators. The result: His 2008 Ram 1500, running a 5.7-liter Hemi 4x4, got 29 MPG in city driving right out of the box! That's not only about 225% better than stock, it's also before intensive work to seal and finish the kit for optimal performance - and also without EFIEs. Sean's former HAD no-EFIE kits were not unique among developers (we've seen a few at the HHO Games), but testing has generally shown those kits worked much better with EFIEs. As with Sean's Safe HHO kits, the titanium-HSA kits need no sensor intervention at all, nor would it helpful. Now, a little background. The Dept. of Energy is authorized to spend "up to $25 billion in direct loans to eligible applicants for the costs of reequipping, expanding, and establishing manufacturing facilities in the U.S. to produce advanced technology vehicles, and components for such vehicles. These vehicles must provide meaningful improvements in fuel economy performance." This money included some allocated for vehicles powered by compressed hydrogen in tanks, but those projects will no longer be funded (projects for home heating and electricity generation will, however) beyond about $100.5-million now committed, because officials fell they need another 10-20 years of development. We're not sure whether ExxonMobil's technology development depended on those funds or not. We're also aware that SRI International (not to be confused with SRI Instruments), which made such a big splash with the "60 Minutes" segment on cold fusion a few weeks ago, is working on hydrogen vehicle projects, as is a joint venture by Arvin-Meritor and MIT. In the FY 2009 budget request, the FY 2008 $246 million appropriation for hydrogen programs has been cut by $100 million for FY 2009, as part of the phase-out of all funding for hydrogen-powered vehicles. The DOE said it is "moving away from funding vehicular hydrogen fuel cells in favor of technologies with more immediate promise."
HHO Summer Games At
University Of South Florida
May 7, 2009 - With the approval of the University Provost's office, the HHO Games & Exposition has been invited to hold its 2009 Summer Games at the 12,192-sq.ft. Campus Activities Center core and conference room at the USF St. Petersburg, Fla., bayfront campus. We will have more space than ever for more developers than ever, and as always, both indoor and outdoor display sites. The great thing about the new site is the giant screen that drops down over the large stage, permitting us to show HHO videos from attending developers throughout the day. University officials also indicated that future HHO Games events might take place under university co-sponsorship, if academic and scientific faculty are impressed with what they see this time. We're especially grateful to USF-SP's Don McCarty, who will spearhead the effort to get the site ready for the 2009 Summer Games.
SRI International A Smash Hit On '60 Minutes' Cold Fusion Segment
April 19, 2009 - When I went to SRI International's trailer offices (they're building a new research facility here) in St. Petersburg last week to talk with research engineer Kevin Hufford about hydrogen generators, he responded to our invitation by saying the company had things they were working on that "we might not want to publicize" by bringing them to the show. About 20 minutes ago, we renewed our invitation. That's because, in a 12-minute segment (above), "60 Minutes" rocked the scientific world tonight with the news that SRI's "cold fusion technology" has been replicated at least 50 times in their own lab, again in the Pentagon's Defense Advanced Research Projects Agency (DARPA), and by at least 20 laboratories working independently of SRI. It will no doubt be mocked; nuclear energy producers will no doubt be mortified that it can replace fuel rods without radioactive waste; utilities will be thunderstruck by its ability to power laptops for their lifetimes and electric cars that will go four years without ever being plugged in. So it will be interesting to see who emerges - beyond the clueless skeptic, Dr. Richard Garwin, who developed the H-Bomb - to begin the task of keeping producers in the oil business. A recent skeptic recommended to "60 Minutes" by the American Physical Society, Rob Duncan, the Vice-Chancellor for Research at the University of Missouri, who appeared twice in the segment, vetted the SRI experiments by Dr. Michael McKubre. After a two-day visit to labs in Israel where a similar device is being tested, Duncan became a believer and called the experiments "carefully" done. The technology is still years from realization as a consistent source of energy: it only works 70 percent of the time. A DARPA memo obtained by CBS said there is "no doubt anomalous excess heat is produced in these experiments..." - another example of what is basically electrolysis successfully producing the energy of the sun. Deuterium, or D20, known as "heavy water," is a form of hydrogen found in inexhaustible supply in seawater. Exposed in a glass jar to a relatively small electric current, the deuterium atoms are sent into a thin palladium "lattice," which in absorbing it produces more heat than can be accounted for by the power input. Because of the compact size, it would power a car battery with something the size of a Mason jar for four years, the SRI scientist, Dr. Martin Petrie, said. Imagine that! But a portion of the segment devoted to Dr. Hans Fleischmann brought me to tears. On the anniversary of the day 20 years ago his work was revealed - the same day the Valzdez disaster also made headlines - he lives in quiet retirement with his wife in England, his Utah colleague Dr. Stanley Pons dead after a decade of unceasing mockery. Now, 25 years of wasted time later, we still have 20 years to wait. But God bless the humanity in all of us that continues to strive when things look bleakest - Dr. Fleischmann said he might go back to work! On March 29, a briefing at the American Chemical Society presented about 30 papers also validating the "cold fusion" research, known by them as Low Energy Nuclear Reactions, or LERN; that press conference is available on YouTube; during it, the third speaker, an American woman, presents startling data from the U.S. Navy's China Lake Weapons Research Laboratory and other Navy labs.
Neil Young To Pilot HHO
Car For Auto X-Games
A 1959 Lincoln Mark IV driven by singer Neil Young and propelled by HHO (hydroxygen), batteries, bio-diesel and other hybrid fuels is part of the $10-million Automotive X-Games.
April 9, 2009 - Great News! Singer Neil Young's HHO-powered hybrid Lincvolt has qualified for the $10 million Progressive Insurance Automotive X Games, the competition's management announced yesterday. "These competitors come from a variety of backgrounds that range from large auto manufacturers to independent backyard inventors. These are the people who have heard the call to action, and decided that they can make a difference," the X-Games release said. ... These ambitious teams from around the world will work to design and build production-capable, super-efficient, clean vehicles that people want to buy." The Goodwin Young Lincvolt Team's big modified 1959 Lincoln Continental had to achieve 100MPG in rigorous tests to qualify. And it's no two-seater - the car weighs 3,000 lbs. and is 19.5 feet long! "The Lincvolt team is proving a propulsion system right now that performs with a higher efficiency than any cars we have seen or heard about, and our car is twice the size of those cars with much more power," the team said in a statement. "Lincvolt has a propulsion system that out-performs the not yet released Chevy Volt and Chrysler series hybrids in power, MPG and overall efficiency. We have more than twice the power with superior MPG on our 'long ranger' systems, capable of running on a variety of petro and bio-fuels and natural gas." The car is now en route to Wichita via Route 66, and you can follow its progress and get updates via an RSS feed at lincvolt.com.
Search For Summer Games Site Continues
April 8, 2009 - Our search for a site for the 2009 Summer Games continues after the Fish & Wildlife site in St. Petersburg turned out to be a poor fit - the building has little parking, no ventilation and little display space, even with its magnificent auditorium. We took a look at sites at the Albert Whitted Airport, Port Terminal and the U.S. Coast Guard station before finding a viable venue at the student activities center at my younger brother Pat's alma mater, the University of South Florida (Pat raised $111 million for the school during his term as chair of the USF Alumni Foundation Board of Trustees). The proposed site is a 12,000-sq.-ft. gym, well equipped for audio-visual materials, fully air-conditioned and it has a large conference room for our seminars. The surrounding campus has 24-hr. security. We are thinking of adding a cash prize for the Best HHO Video, and displaying videos throughout the show. A large, electronically controlled movie screen drops down from above the stage, allowing vendors to show their latest work on a really big screen. Both high-speed campus WiFi and wireless broadcasting are available. Behind the building, immediately accessible from one end of the room, is a parking lot that we would reserve for outdoor displays. There is a 400-car parking garage ($4 per day) and lots of very close street parking at $1 for 2 hours. We hope we can afford the venue, which would be available from the evening of July 16 through July 19, with Show Set-Up on Thursday and seminars and displays from Friday till Sunday, July 19. There will be another HHO Kit Evaluation session for those who wish to get their kits ready for certification. We'll keep you posted on our progress!
Planning For Summer Games Gets Underway
April 7, 2009 - Tomorrow begins the first official day of the run-up to the 2009 HHO Summer Games. I'll be spending most of the morning at the Florida Game & Wildlife Research Center, the new name for the magnificent facility on Pinellas Bay that houses classrooms, training facilities and workshops for the young men and women - and some not-so-young - who plan to make the sea and its many Florida estuaries their career. While we certainly were fortunate to enjoy facilities like the Mosaic Arena at the Manatee County Fairgrounds (in Fall 2008) and the auditoriums and other facilities of the Manatee Technical Institute in February, we have the feeling that this dramatically beautiful site will be the best by far. We'll let you know how it all goes tomorrow.
EPA Joins HHO Detractors On NBC's Flawed 'Dateline' Show
Debunking Dennis Lee
- and NBC's Dateline!
April 6, 2009 - The EPA has weighed in on Dateline NBC's report on Dennis Lee's Hydrogen Assist Fuel Cell, giving a statement to the show that is rather coy, since the EPA hasn't tested any onboard hydrogen generators since 1991, when the technology was in its infancy. In fact, I couldn't find any hydrogen kits tested in a 20-minute search of the database (there must have been some). And the EPA didn't test anything at all from 1999 to 2005, when it tested two magnets (which reduced fuel efficiency by 1 MPG).
Here's the statement:
The U.S. Environmental Protection Agency oversees a program to evaluate aftermarket devices and fuel additives for cars and light duty trucks that are intended to improve fuel economy or reduce emissions. A manufacturer may contact us if they wish to participate in this voluntary program. EPA has tested a number of these aftermarket devices over the years. And, to date, have found they generally do not work. EPA has does have proven tips to help motorists improve their fuel economy.
While no one can trust a news organization that has recently run more than 400 ads for ExxonMobil's "onboard hydrogen generator" (used to reform gasoline instead of water) to fairly discuss onboard hydrogen generators created by others, it did show the enormous gall and greed of Dennis Lee's Dutchman Enterprises, Inc., and did make the point that "a hydrogen-powered car is a legitimate dream" - which will be news to GM, which produces one.

One user of Lee's device who appeared in Dateline, Nir Kronenberg of Queens, N.Y., suggested that problem was with Lee's kit, not HHO generators in general. "These devices - I've seen them work before, not this one, but there's another device that my friend Dana has been using for a long time. And most of it seems plausible to me, the whole theory of it," he said.

There are a lot of other questions about the Dateline show, including what kind of EFIE was used, since there are vast differences between them today. Some need dual EFIEs, and a few newer cars need wideband EFIEs for multiple O2 and other sensors. In one segment, Leo Brancato, a science teacher, "It may have worked for a little while, but the computer overrides it in my car, so I never got a sustained 45 miles-plus in my car... They've got a lot of work to do on the electronics... ."

What shocked us the most was the $300,000 Dennis Lee apparently charged distributors for rights to sell the HAFC kits. I couldn't tell from the segment whether the tape they showed of him promising 50% mileage gains was from this decade or the last - it looked ancient, and so did his clothing - since they were undated, but the show said they taped the part about his $300,000 buy-in on Sept. 13, 2008.

But the real problem is not just with Dateline NBC's reporting, since they may not have known any better, but with Lee's claims, which are fanciful at best. We know of no other developer of onboard hydrogen generators except ExxonMobil makes claims of that kind - an 80% improvement - for their technology on MSNBC, CNBC and other cable shows - the norm is 20% to 40%. During the show, Lee called Hansen "a lackey for oil companies," a charge Hansen called "outrageous."

Dateline NBC is unlikely to expose ExxonMobil, its advertiser, but they could have at least looked at some modern kits, not from a convicted felon like Dennis Lee, and used an expert other than Mike Allen of Popular Mechanics, who has railed against this industry for years and couldn't be fair if he tried. Popular Mechanics, of course, is the magazine that introduced the AirCar to America, and told us on Feb. 22, 2009, that "Company officials want to make the first air-powered car to hit U.S. roads a $17,800, 75-hp equivalent, six-seat modified version of MDI's CityCAT (pictured above) that, thanks to an even more radical engine, is said to travel as far as 1000 miles at up to 96 mph with each tiny fill-up." Sure.

One of Lee's victims, Dr. Michelle Hemingway, got thoroughly ripped off, paying $2,000 for an installation by her own mechanic - the standard installation rate is $150 or less!

Eric Krieg, the skeptical electrical engineer featured on the show, has corresponded with us and renewed his offer yesterday to pay $10,000 to anyone who can show substantial improvements in mileage using hydrogen kits. But does he have $10,000 in a trust account to make that claim? Krieg says he is the person who caused the show to run: "I got the Dateline show to air - I've gotten a number of newspaper articles run on free energy scams. If I believed H2 boost really worked, I would gladly get attention for that. I have had many people in the last 5 years tell me they would show me some kind of H2 mileage boost - they never come through and always have excuses. Could you help me find someone getting at least a 25% boost in the Greater Philadelphia area? If I find it to work, I will get you good media so the world can know it works and start taking advantage of it in a big way. Or I can keep on exposing the scams," he said in a note to us yesterday. His Website had not been updated on the topic for more than 8 years when he began producing new material from the Lee case, but he seems more poorly informed than deliberately malicious.

Even Dr. Bob Park, 85, a James Cromwell-look-alike described as an author and physics professor - he's a research professor who doesn't teach - from the University of Maryland, is quoted out of context talking about "conservation of energy" with respect to Lee's claims about perpetual motion machines, not hydrogen kits. According to the UM Website, Park's last notable publication was "Voodoo Science: The Road from Foolishness to Fraud," in 2000.

Dr. Park makes a living debunking claims like the divinity of Jesus and the value of acupuncture, and called Lee "a swindler from the start," which is probably true. Park spent 5 years, he said, trying to get two states to prosecute Lee - so he's obviously objective.

But Dr. Park was very wary of Chris Hansen's efforts to get him to say that hydrogen generators don't work, which is something that other physics professors would dispute, and Park never said they didn't.

In his April 3 column "What's New,", however, he intimates in an item titled "BS ABOUT BMS - IS NORTH KOREA FUELING A BALLISTIC MISSILE?" that North Korea isn't building a ballistic missile. "They're sure trying to make people think they are. They do this every so often to wring concessions out of the West," he writes. The launch on April 4 may have changed his mind.

But it's clear that if hydrogen can send the Space Shuttle into orbit, as it does regularly, it can and does propel a car, whether as an additive or with pure hydrogen. The question the show raises indirectly, by saying the kits "don't produce enough hydrogen to make a difference," is what volume of hydrogen will make a difference? Bob Boyce's kit, known only as "The Cell," displayed at the HHO Games & Exposition in Bradenton, Fla., last Feb. 7-9, produced 21 liters per minute. It looked like Lee's kit was very small, and likely produced a half-liter or less.

And why are so many trucking fleets - unhampered by O2, MAF and MAP sensors and other mileage-limiting devices - now installing them, as demonstrated in DieselPower magazine's February cover story on the topic?

Dateline NBC, the son of General Electric with its vast array of nuclear and electric devices, funded in part by ExxonMobil's ads, was not interested in the truth, as Dennis Lee said. Unfortunately, neither was he. We'll be interested in the next installment of his court battle with the FTC, which the agency said will continue.

Meanwhile, we fell sorry that Chris Hansen, whom we admire for his "To Catch a Predator" work, was the patsy in this set-up-knock-down journalistic disgrace. He keeps asking Mike Allen, what did we get for our $1,900?" "Taken," says Allen. Kits sold at HHO Express are priced from $150 to $425, but IHHOI Foundation secretary Dr. Tim Finfrock and his partner Jerry Watkins get $10,000 for some of their kits, Watkins told us. Dateline got off cheaply.

You can see a video presentation of this Update on Ustream.com or HHOINFO.org, as well as YouTube.

Jarboe's Mill Show
All Set For May 30-31
A Google Earth photo of the Izaak Walton League conference facility, site of the May 30-31 Jarboe's Mill event.

April 5, 2009 - Larry Jarboe has outdone himself in his comprehensive planning for the second Jarboe's Mill event at the 140-acre Southern Maryland Izaak Walton League conference center on May 30-31, 2009. The site is located in Waldorf, Md., 23 miles south of Washington, D.C. A County Commissioner in nearby St. Mary's County, Md., where he has lived for 43 years, Larry is a USCG-licensed captain, owner of the Charlotte Lumber Company, and is a community college ecology teacher who holds a B.S. in Oceanography. He also organized a prize-winning group of high school electric-car drag racers. and is past VP of the Southern Maryland Izaak Walton League, where the event takes place. In a video series on YouTube, Larry gives a tour of the site facility and talks about his preparations. There is a commercial-grade kitchen to provide hot meals for those who camp at the site. The well-cared-for facility also has showers and toilets, conference rooms for seminars and permits tent, outdoor and RV camping. The show will feature many different types of alternative energy - hydrogen, solar, wind, biodiesel, and even wood - and alternative medicines. Hydrogen kits at the site must be displayed outside due to the possibility of explosions. The entire event is free and vendors are encouraged to seek funding for their ideas. The first Jarboe's Mill event attracted hundreds of people, and he expects this one to draw thousands. Call Larry at (240)577-1240 for more information.
A Night In The Woods With HHO
March 29, 2009 - We had a terrific time Saturday night with Dan and Margie Hager of Wisconsin as we installed Richard Keough's "Slim Jim" system on their 2003 Subaru pickup after a promised shipment of another vendor's HHO system failed to arrive on time. The setting was their campground site up in the Myakka River State Park, where the couple serve are Park Hosts each Spring as they take time off from their own Hilly Haven Campgroundin Cascade, Wis. The installation went quickly and performed well on a test drive, and Richard himself stopped by Sunday afternoon to check it all out. The "Slim Jim" produces about a liter per minute and is among the most compact and powerful HHO generators available. The $425 "Slim Jim" kits - which include an ammeter, wire strippers, and a small millimeter along with fuses, hoses, cables, relays and circuit breakers (and use his $35 EFIE) are now available from HHO Express. The couple have already installed two of the half-price HHO Express "Maxima" units on their big motor home. The Hagers hope to start selling HHO units later this year.
Dateline Hot On HHO Is Delayed By Tiger Woods
March 29, 2009 - Dateline NBC was going to make its best effort to shut down the HHO industry and help foster dependence on foreign oil with a segment planned for Sunday night. But the show got cancelled as Tiger Woods charged back from five shots behind to win the Arnold Palmer Invitational in Orlando. Dateline - which like NBC is owned by General Electric, the ailing industrial giant - was to air a 15-minute story at 7PM tonight about an automotive writer who has repeatedly attacked the HHO industry, while a reporter was to tell us all about a kit that doesn't work. The segment comes in the wake of Dennis Lee's startling victory over the Federal Trade Commission in New Jersey Federal Court. On Feb. 11, Judge Michael Shipp handed the watchdog agency what was only its second loss in New Jersey on a motion for a preliminary injunction against Lee's Dutchman Enterprises. The ruling came after the government's expert witness turned out never to have even seen the kit he was attacking, and admitted universities like MIT and companies like Arvin-Meritor are working on system like Lee's. Lee offered evidence from the New Jersey Service Center, which tested 34 cars and pickups fitted with his Hydrogen-Assist Fuel Cell (HAFC) and found on average they gained 98% better mileage. The FTC and federal prosecutors chose not to contest the evidence and sent Dateline NBC to the airwaves do what the federal courts would not. The show tracked down of the 34 HAFC owners who was dissatisfied, paired their rant with the continuing assault from Popular Mechanics writer Will Allen, and wrapped the show. NBC, whose MSNBC and CNBC channels have aired thousands of ads since February for an HHO system from ExxonMobil, apparently designed the segment to help ExxonMobil (which recently removed the words "onboard" and "generator" from "onboard hydrogen generator" from its ads) make a fast and overwhelming entry into the HHO business, using 70's-era technology from NASA's Jet Propulsion Laboratories. The problem? Exxon's HHO system produces hydrogen from gasoline or other fossil fuels, not water!
CSNY's Neil Young To
Enter HHO In X-Games
Singer Neil Young and his HHO-fueled 1959 Lincoln Mark IV are headed to the Automotive X-Games competition
March 25, 2009 - Singer Neil Young is the latest advocate for onboard hydrogen generators, and he's driving a 1959 Lincoln Mark IV to the $10-million Progressive Automotive X-Games as his entry in the hot competition to find mainstream and alternative-fuel vehicles that gets 100 mpg. The 19.5-ft., 5,000-lb. LincVolt, as he's renamed it, will add hydrogen to a variety of fuels. "The hydrogen generator produces gas out of water," Young says. "It is displacing an unknown amount of fuel at this time, and that's one thing we're going to figure out with VIPER [his kit's brand name]. We've had estimates that it's displacing up to 70 percent of fuel at this time, but we really don't know. But we know we can get more out of it than we're getting now." The Automotive X-Games will be launched by Mayor Michael Bloomberg in New York City in September 2009. But isn't it extraordinary, as Neil Young's comment reveals, that the relationship between hydrogen and other fuels in combination has so studiously been "unstudied" by American universities?
FOX News Touts HHO-Powered Home Heating Unit
March 25, 2009 - A terrific Fox News video is touting the incredible HHO Home Heating Unit developed in Idaho that allows users to heat 1,000-sq.ft. spaces for the same monthly electric cost as a computer. There's no more heating oil, no huge electric bill or anything but the cost of water for the HHO kits and the cost of materials - you just pay $37 for the diagrams. One HHO developer we admire, Keith Wagner of S&K HHO Fuel Systems - he won Best HHO Kit at the 2009 HHO Winter Games - says he has improved the design and has heated his 5,000-sq.ft. workshop at a cost of just $37 a month using a dual-HHO kit model. Keith hopes to be offering an assembled kit for sale in July, 2009. We can't imagine a breakthrough in technology that could make more of a difference to hundreds of millions of families around the world who can't afford the ever-rising cost of heating oil, kerosene and other polluting fossil fuels that have brought hundreds of bird and animal species to the brink of extinction and beyond while threatening the viability of life itself on our beautiful planet. What a shame that such a boon to mankind can only find one Fox News station in the world to tell us about it. Needless to say, entrepreneurs in seasonal climates can easily make small fortunes on HHO-fueled heating units that work well. The next breakthrough: Reverse the process, and cool your home with HHO.
The Big Question For HHO Developers
March 25, 2009 - Of all the questions that bedevil HHO developers - ordinary people working at the edge of science with virtually no hard data at all to help them - the most important one we encounter is this: What ratio of HHO, or pure hydrogen, does it take to catalyze the entire gasoline content in an internal combustion engine? And if you use a woman's nylon, for instance, as a membrane to keep the hydrogen produced at the anode separate from the oxygen produced at the cathode during electrolysis - so you just burn one and vent the other - how much pure hydrogen will it take to get a 98% burn (which seems to be the practical upper limit). Physicist Yiping Zhao at the University of Georgia, a nonaotechnology investigator who's written or co-authored 97 peer-reviewed papers for physics journals since the 1990's and is an expert on hydrogen storage, told me recently that HHO could achieve a 98% burn, reducing emissions to zero, he didn't say - and we failed to ask - what ratio of HHO to gasoline is needed to achieve it. Today, that is the central argument in our industry. On one side, you have developers like Julio Figueroa of Green Gas LLC in Orlando, who says a quarter of a liter of HHO in a subcompact 1.9-liter, 4-cyl., 100-hp engine is enough; on the other, you have our tireless inventor ZeroFossilFuels of Connecticut, who told us in a speech at the HHO Fall Games last November that a liter of HHO for every liter of engine capacity is needed to achieve the kind of burn and mileage improvement we seek. That would mean that for a big SUV or truck, you'd need anywhere between 5 to 12 liters per minute. HHO generators like Bob Boyce's "The Cell" can produce that quantity with little problem as he demonstrated for us in February - but there's only one Bob Boyce. Yet very sophisticated developers like Jim Tarantola of High Performance Fuel Cells in Tampa, whose kits won "Best of the Show" in 2008 and whose 2009 demo produced 4 liter per minute from a fairly small kit, also challenge Zero's estimate. Now we have word from Green Gas LLC that they've paid out a $25,000 retainer to a chemist whose lab will make the determination about ratio. Meanwhile, they have developed 6-in., 11-in. and 16-in. models of their modified JOE-cell kits, the largest with production capacity of up to about 6 liters per minute (not yet available, however, due to cold-weather issues). Julio has promised us that we'll be the first to know once the results are of the costly high-tech tests are complete.
'Dateline' Plans A Major Hit On HHO, A Critic Reveals
March 24, 2009 - According to a German-American critic of HHO, Eric Krieg, Dateline will run an exposé about Dennis Lee and the claims for his kit that were upheld in Federal District Court in New Jersey on Feb. 11. Krieg, the founder of the Philadelphia Association of Critical Thinking, is a dedicated skeptic who says he will offer the segment on his Website, which has spent at least eight years condemning Lee and his inventions. But it is hard to understand why Lee is the center of the HHO discussion except that he was the first to have his claims tested and win in Federal court against the FTC, which has pursued his claims regarding HHO and other products for a long time. In the Lee case, the FTC's expert witness was forced to admit that he had never tested Lee's kit, or even seen one, and that his testimony was based entirely on abstract theory - an approach Federal Judge Michael Shipp called a "fatal flaw." But Lee is not at all representative of the HHO industry and of the claims other manufacturers make, which are generally for fuel mileage improvements of 20% to 40%. Krieg, in fact, only offers to test claims in excess of 50%. In its new television ads, ExxonMobil is claiming 80% better fuel mileage for an "onboard hydrogen generator" - their words from the first ad (NB: the ad has since changed) - along with their press release) that like the Jet Propulsion Laboratories device of 1973 gets its hydrogen not from water but gasoline (Exxon has plenty of that). We have often enjoyed Dateline NBC and now wonder how they decided to run a story on the most (rhetorically) vulnerable of all the thousands of HHO manufacturers, while ignoring all those that are producing excellent kits anyone can test to prove their effectiveness. The show supposedly airs at 7PM EDT on March 29, 2009. Dateline has not responded to our several emails requesting comment. You can write mailto:dateline@nbcuni.com to inquire or protest.
Days before He Shuts Down DOE Funding For Hydrogen, Obama Appears To Approve Of It
March 19, 2009 - The President of the United States, who has long avoided discussing hydrogen in any forum, finally came out with an approving statement about it when he appeared tonight on the Jay Leno show and the talk turned to advanced automotive applications. Leno mentioned his GM hydrogen vehicle - which is one of those very costly prototypes the rest of us are trying to work around - and President Barack Obama said, "You were telling me that you have a hydrogen car. ... That's a whole new level of technology. That's what's going to create the auto industry of the future. That's where we're going to win back manufacturing." In his familiar litany of alternative fuels, he also mentioned hydrogen when he spoke of the alternative-fuel rest stops on the "Green Highway" this afternoon in Pomona, Calif., at Edison International's Electric Vehicle Technical Center there. The comment on Leno's Tonight Show it was his first public comment on hydrogen since 2007. Now if he would only read The American Reporter and find out about HHO!
Fuel Genie Debuts In Tampa Advertising
The Fuel Genie kit debuts at a 6-bay dedicated Installation facility in Clearwater, Fla.
March 14, 2009 - The Fuel Genie is back in the news this morning as ads for Barry Holzsweig's Clearwater, Fla., dedicated HHO installation facility, YourWater2Gas, are running in the St. Petersburg Times and a one-hour talk show about HHO on WHNZ AM1230 Impact Radio begins in June for Tampa Bay listeners (hit the link to listen live). The product is featured in business columnist Ivan Penn's story this morning on the front page of the Business section (p. 4B). Although Barry gave ample information to Penn to present an accurate story, Penn instead likens the product - hydrogen, used on the Space Shuttle - to ersatz "pills" once promoted as fuel-savers, he didn't stoop so far as to test a kit himself, or to have one tested on his or the paper's dime. Instead, he called AAA, whose spokesman said AAA had never tested it, and asked a rhetorical question to convey the sense that they probably didn't like it, either. The story offered one woman's account of 100% mileage gains in her '03 Buick LeSabre, but relied on people who haven't even seen the product to condemn it. Parenthetically, the FTC did the same thing in Federal court in New Jersey in January after it charged Dennis Lee of New Jersey-based Dutchman Enterprises with false claims of 50% mileage gains for his Hydro-Assist Fuel Cell, even though the FTC's expert had never tested the kit. Federal District Court Judge Michael Shipp ruled on Feb. 9, 2009, that its failure to do so was a "fatal" flaw in its case against Lee. Meanwhile, Lee proffered documents from the New Jersey Service Center, which tested the HAFC kit on 34 different vehicles and found an average 98% gain. When the FTC couldn't or didn't choose to challenge the documentation, the judge threw out the government's motion for a preliminary injunction and opened the way for a trial on the merits of HHO. We suspect the FTC will back down rather than test such claims in a precedent-setting trial that could lead to full-blown adoption of HHO technology across the country. The tragedy is that the St. Petersburg Times doesn't require such a high threshold of evidence to defame and slander an innocent man. We acknowledge that Barry has sometimes been less than candid, such as when he claimed an engineering degree from Old Dominion College that the college has no record of, although he took many classes toward it there. And he's no saint - he's admitted getting busted in Germany more than 32 years ago for smoking and dealing hashish. But how do those things relate three decades later to the physical properties of an HHO kit that his many customers swear by? Penn seems to be able to multiply the 100 kits Barry's installed and come up with income from them of $50,000, but there's no indication he bothered to multiply the claimed mileage against gasoline costs and come up with a savings based on that $50,000 expenditure (if 100 people save $10 a week - presuming they spend $20 a week on gas - for a year, that's $52,000, or $520 each year). But maybe he's a writer who can't deal with higher math, doesn't want to end America's dependence on Arab oil, and doesn't care if we continue to dim and darken the once-glorious blue of our spacious skies with fossil-fuel pollutants.
HHO Games' Joe Shea
Speaks To Fleet Managers
Joe Shea with FLAGFA VP Greg Sitnek
March 12, 2009 - We had a terrific time at the Fla. Assn. of Governmental Fleet Administrators, the highly capable people who tend the 50,000 or so vehicles owned by local, county, state, utility and other official agencies. Our host was Michael Grace, president of FLAGFA, and the invitation was extended by Vice President Greg Sitnek of FLAGFA, who organized the three-day event at the Plaza Resort & Spa in Daytona Beach. The weather was dead-solid perfect and the food at this premier inn was great. Our speech was well received, and several fleet administrators asked us to provide more information about HHO technology. We will be contacting them in the coming weeks.
As Fall Games End, ExxonMobil Debuts An HHO Kit
March 7, 2009 - Will wonders never cease? No sooner had our first HHO Games ended (on Nov. 14, 2009) than ExxonMobil came out on Nov. 15 with an on-demand hydrogen product it says will make hydrogen filling stations unnecessary and instead, like existing kits from Arvin-Meritor, MIT and others, will "reform" gasoline and other hydrocarbons for in-car production of hydrogen and gasoline savings of up to 80%. The only difference is that Exxon's kit won't be ready to commercialize for many years, while ours is available now, and claims for its mileage gains have been proved in Federal court. See The American Reporter for more on that. Exxon ran a commercial touting the product today on CNN's Headline News.
Dutchmen Enterprises Scores A Win Over Federal Trade Commission
March 6, 2009 - Whether you hate or admire Dennis Lee, his HAFC kits and Dutchman Enterprises, we think you'll be delighted to read about his victory over two Federal prosecutors in the U.S. District Court of New Jersey. Federal Judge Michael Shipp ruled last month (we've just gotten word from Tennessee developer Gary Bass) that an "expert" witness for the Federal Trade Commission failed to prove that Lee's claims of 98% gains for dozens of car were untrue or would hurt the public. It's a fascinating story at The American Reporter.
Bill Lang's Charged Water Kit Gets Validated By Los Angeles Times
Feb. 24, 2009 - Bill Lang of Clearwater's Water2Gas is big news this week - his hydrogenated water system is on the front page of the Los Angeles Times Business section in a glowing story by a reporter who was writing about something very like HHO. They call it "electrolyzed water," but the only difference between Bill's system and the one talked about is that Bill uses sodium bicarbonate and the electrolyzed water process uses just plain salt. Remember me drinking it during the Winter Games? It had a rich, full taste, and was not salty. In Japan, they pour electrolyzed water on wounds. And even on the day after the Oscars, it was the most-emailed story in the paper!
Many Cars In Cuba Running On HHO, CNBC Anchor Says
Feb. 22, 2009 - Wow! Apparently many cars in Cuba are running on water. During CNBC commodities reporter Joe Santelli's famous anti-stimulus rant from the floor of the Chicago Commodities Exchange, the "Squawk Box" anchor back in the CNBC studio replied to his fuming reporter's observation about '54 Chevys that "They're running them on water, too, which is a little strange to watch... ." It's on the 3-minute video between 01:35 and 01:44.
Saved! An HHO Rescue On The Space Coast
Feb. 21, 2009 - I'm in Titusville, Fla., today on Florida's Space Coast (just up the road from Cape Canaveral) awaiting a call from Green Gas LLC on a final check of my Genesis unit, which was throwing codes until (after 130,000 miles) I finally changed out my Saturn SC-1's 02 and coolant temperature sensors on the advice I got from Green Gas and Mike Kiehrli of Seaside, Ore.'s FuelSaver-MPG. Now we're code free and only need to adjust the KOH mix. The Genesis, a modified Joe Cell - mine is just 1 7/8" by 6"` - made with five concentric 316-L stainless steel tubes, can be installed horizontally with its (vertical) bubbler. The preferred controller for the 6", 11" and 16" units - capable of producing up to 3 liters of HHO per minute - is the AeroBox, which pioneers a unique, patent-pending approach by engineer Julio Figueroa to help the computer accommodate our new fuel source.
DOE Spokesman's Slip Reveal Boas Against HHO
Feb. 17, 2009 - We called Tom Welch of the U.S. Dept. of Energy today when we were referred to a "Call for Information" from DOE's EERE division for a variety of information on meeting needs of the hydrogen future. A few hours later he called back. "Does this [call] include hydrogen injection?" I asked. "That's a scam," he replied. When I set him straight, he finally acknowledged that his was a private opinion, not the DOE's. The DOE, he says, has no role in assessing the "viability" of new fuel technology, although I think he may also be in error on that point. Since when does hydrogen gear - widely studied by the DOE - fall under the EPA's heavy hand?
Tampa Tribune Trumpets New HHO Facility
Feb. 17, 2009 - There's a terrific new article out from the daily Tampa Tribune on Barry Holzsweig's YourWater4Gas 6-bay dedicated HHO installation shop in Clearwater, the first of its kind in the world, we believe. The author looked beyond some of the knee-jerk responses and found users who are extremely happy with the Fuel Genie, his coil-based cell.
U. of Ga. Physicist Says HHO Theory Is Sound
Feb. 17, 2009 - We had a great trip to north Georgia, and the best part was our unannounced drop-in on physicist and hydrogen storage expert Dr. Yiping Zhao, Associate Professor of physics in the Dept. of Physics and Astronomy at the University of Georgia in Athens. He was a bit startled to see me walk in with a black PVC unit with hoses and tubes hanging from it, but soon warmed up to the situation and spent about 20 minutes between exams chatting with me about the way in which hydrogen and gasoline combine in internal combustion engines. His first important statement was that the process of creating HHO, or oxyhydrogen, "does not violate the law of thermodynamics," and agreed that theoretically - given the vast variety of IC engines - that our claims that HHO improves the combustion of gasoline and improves engine efficiency "could be" true. Naturally, he was cautious, as there is virtually no formal research on the properties of hydrogen and gasoline as a hybrid fuel in automotive engines. He also went to his chalkboard and sketched out a potential formula for determining the ultimate value of HHO as an additive, and it was quite straightforward (unless you take into account the data needed to provide values for each step!) and rather elegant. We left him the 10-amp Eddie Lopez "Maxima" kit in hopes he'll follow up on the ideas we discussed as he continues his research on hydrogen issues.
Vendors Sold Out At HHO Winter Games
Feb. 9, 2009 - Notes and phone calls today from Vendors and HHO users who congratulated us on the 2009 HHO Winter Games. Some, like Moreco Energy's Richard Keough, sold all of their kits and went home with many orders. Matt and Andy Gaard, the prize-winning team from HHO Monster, and Ed Grimm of Hybridgen wrote to say how happy they were with the results of their investment in the HHO Games. Our stated approach to the HHO Games this time was not to try to attract great numbers of people like last time but to get those who already want or have a kit to join our movement. One that did was the owner of most of the orange groves remaining in this part of Florida, who was searching for a solution for his farm and truck equipment. So that approach worked; while we had smaller numbers, we had better sales, and now with the St. Petersburg Times piece, we have substantial reporting behind us (including the Feb. 2009 Diesel Power magazine article) and valuable new contacts like Tim Brauneck and Glenn DeRosa. Now we're busy planning our next HHO Games, and taking a trip tonight on our Genesis HHO kit up to north Georgia for a brief retreat, a little strategizing and a needed rest. I also learned when I got home that we'd gotten a primetime spot at the Fla. Assn. of Governmental Fleet Managers March 11-14 - 11:30 to Noon on the first full day. They have some 50,000 vehicles we can talk about! On another note, we got word from ex-staff members that Ozzie Freedom has cut back his top staff by at least three, including his Ari Cohen, his research director, another marketer and Shannon, his communications secretary. No word on the future plans of Water4Gas. But Barry Holzsweig did the most popular FM station in Tampa (107.3) during drive-time this morning and is overwhelmed with orders at YourWater4Gas.
St. Petersburg Times Boosts Crowd At HHO Winter Games Day 3

Feb. 9, 2009 - Another great day at the 2009 HHO Winter Games, and this morning's St. Petersburg Times - one of the best papers in the nation - tells the story on Page 1, albeit with little of the detail provided in seminars. The paper's staff writer, Richard Danielson, spent many hours on research both at the Games and on the phone, and he's trying to tell both sides - positive and negative - of a complex story. Some folks see HHO as a violation of the laws of physics, mostly because they think of the HHO kit and the battery/alternator as a closed system At the Games on Monday a young PhD in Chemical Engineering whose dissertation was done on fuel cells explained why HHO systems are not a closed loop. Scientist Tim Brauneck, also a chemical engineer, made the same point earlier in the day.

Holzsweig Set To Talk At HHO Winter Games Day 3

Feb. 9, 2009 - Only a few displays will remain through Monday, while we hear from some of the best minds in the HHO industry, including Barry Holzsweig of YourWater2Gas and Michael Dumont of Green Hybrid Systems, at the close of our very successful run here at MTI. The paper estimated that somewhere between 1,000 and 2,000 people attended. Will Beaton of Green Hybrid Systems, whose 42-ft. luxury RV was parked on the HHO Spectacular lawn, said it seemed to him there were more people at these Games than at the last. The owner of three Bradenton Shell stations became dealers of their top-notch system at the HHO Games.

Olympic Champ Makes Belated Appearance At HHO Winter Games
Feb. 9, 2009 - One great statement about the HHO Games is that people come from as far away as Europe, Japan and Australia to be here, and this time there were half a dozen from California, Canada and the Midwest. Olympic Gold Medallist Josef Polig, whom we missed at the airport when we arrived more than two hours after his flight, did finally arrive and got to see a lot of kits. Gregg Gunning of Australia came and purchased one of Bob Boyce's $2,400 double-cell kits, and plans to open a dealership in Australia. He'll be back at the Pre-Combustion Technologies Sanford plant today. Those who came just for the knowledge to be gained told me to a man (and woman) that the Games and Seminars fulfilled their need for up-to-date and accurate information about the hottest green industry in the world.
Denny Klein Welding Device Makes Rare Appearance At Winter Games

Feb. 9, 2009 - It was an amazing experience when Glenn DeRosa of Boston's AlternativeFuel.com arrived with his prized possession - Denny Klein's original H202000 welder, the invention that made acetylene obsolete and that captivated America when he revealed HHO as a new fuel source. Glenn's brief talk and then a demonstration of his HHO kit at his truck outside was a shining moment of the Games.

Back To The Planning Board! Seminars Moved To Accommodate Crowds

Feb. 8, 2009 - We thought our plan to put Seminars and Vendors in different places around the campus was a good one - until we realized people weren't going from one building to another to see Vendors like HHO Monster without announcements. Until we made some, around 10:30 A.M., there was little traffic in Leatherman Auditorium. Today, as a result, unless there are objections, we are going to consolidate all the Vendors, Demonstrators and Seminars into Building 11. Cars at the back of the Quadrangle are now facing the front lawn; your parking space will be adjacent to those reserved on the Demonstrator section of the SHOW SET-UP link, above. Get there early to avoid problems. We apologize for any inconvenience this may have or will entail. Some Seminars may be scrapped to make this possible. The updated agenda will be posted shortly (it's now 6:11 A.M.)

Thermoelectric Generator And Titanium Plates Take Center Stage Today

Feb. 8, 2009 - HHO is a family affair: Eddie Lopez of H202HHO in Cape Coral, Fla., takes a call at their booth in Building 11 as son Eddie, Jr., and his installer, Hubert, look on.

Feb. 8, 2009 - Two important ideas should get your attention today. One is an alternative source of electricity for your HHO Kit provided by a thermoelectric generator powered by tailpipe heat and wind, based on the well-known Peltier plates and designed by Dmitriy Soloshenko and Moe Cade of Integrated Energy Sciences in Charlotte, N.C. The generator was in the Leatherman Auditorium and is now in Building 11. The other is the coated titanium rod, mesh and plate being tested in HHO kits. The inventor that got the materials to test was Walt Jenkins of Holmes Beach. He didn't show up on Monday.

Late Arrivals Went Through Hell And Clearwater To Get Here

Feb. 7, 2009 - We just wanted to acknowledge a couple of last-minute arrivals: Merle and Philip Palmer of Panama Beach, who are in that 34-ft. Holiday Rambler near Building 11. They had to spend thousands of dollars to get here after the tires needed a full replacement and new brake shoes were installed, so we're most grateful for their determination to come. Rudy Karg and Paul Cuevas of Baton Rouge, La., also rolled in at mid-day after dropping other plans. Rudy's HHO kits from More Fuel Saved (mofuelsaved.com) come with a 100,000-mile money-back guarantee! Paul, an investor, is with Lender Solutions in Baton Rouge.

Huge Boyce Cell - And Boyce Himself - Star At HHO Winter Games

Feb. 8, 2009 - Bob Boyce was the huge attraction among Seminar leaders at the HHO Games today, as guests snapped up a record number of kits - one vendor in Building 11 did $8,900 and sold all but two on hand - and listened raptly to How-To seminars with Bill Lang, Tim Brauneck and tool-and-die maker Richard Konnen. A reporter watched carefully as Jim Tarantola snapped a big HHO kit into place on a shiny new semi on the main lawn in just an hour, and NASA contractor Ray Benefield was overwhelmed all day by crowds around his display. Three separate video cameras from Don Becham, Gary Bass and Curtis Martin of ScribeMedia recorded seminars, and a team that drove down from Louisville, Ky., did interviews for a project aimed at the Discovery channel. One newspaper photographer even took shots of the Diesel Power article (Feb. 2009) that is the first automotive major to endorse HHO!

Hard Science Behind HHO Is Explained At Day 1 Of HHO Games

Feb. 7, 2009 - Both Tim Brauneck and Bob Boyce provided the hard science reasons additive HHO is not subject to the law of thermodynamics. The law applies to a closed loop system, i.e., one in which one source of energy produces another that is then consumed. The HHO system is two systems; one produces the gas; the other is the process in which atoms of hydrogen adhere to molecules of gasoline and its additives and burn them more quickly and more completely. We hope HHO fans will take that concept with them back across the nation. It's simple: the law applies to closed systems. As an additive, HHO goes beyond the closed system to play its vital role in combustion, increasing engine efficiency far more than the net "energy cost" needed to create it.

Winter Games Hears Chemical Engineer Tim Brauneck Boost Titanium Plates

Feb. 7, 2009 - Speaking of efficiency! Tim Brauneck showed a rod, mesh and plate of titanium electrodes treated with his patented high surface area coatings. He explained why the $30 electrodes allow developers to at higher amps and lower voltages and 95% efficiency - a huge leap from the 80% efficiency "brute force" electrolysis permits. One of the small coated plates replaces up to 10 other plates, he said, making the kits both more affordable and longer-lasting by as much as 10 years. We believe it is one of the most important advances in the 209-year history of the discovery of electrolysis.

HHO Games & Exposition Cuts Ties To HHO Foundation

Feb. 7, 2009 - While we've decided to cut all ties to the HHO Foundation and begin a certification journey of our own, we've set the certification jury process in motion by evaluating kits from various amateurs and vendors last night. While none were rejected, only one was recommended for certification - the S&K HHO Fuel System. Congratulations to Keith Wagner! We also raised a fair amount of money for the MTI Foundation, our hosts. We hope it goes to the Media Dept., which did a yeoman job of preparing the two big rooms for a three-day moment of prime time.

HHO Winter Games Draws Visitors From Around The World

Feb. 7, 2009 - We saw people from Italy, Ontario, San Diego, West Virginia, Colorado, New York and Connecticut who drove or flew here just for a day or two at the Games and the opportunity to buy a kit and learn about the science, business and spirit of HHO. The Howard Johnson's was completely sold out. God brightened up the landscape with a brilliant, perfect day of balmy 72-degree breezes, and my birthday present was a great turnout - better than I'd hoped for. We finally got a look at the beautiful Shamrock Ed Carter parked at the Games, and a 42-ft. luxury RV that was fitted with a Green Hybrid Systems Kit. A fellow who drive down from the freezing Midwest urged listeners at the Bob Boyce seminar to organize a national organization that could persuade Congress to listen to us.

First HHO Kit Certification Panel Approves S&K Kit

Feb. 6, 2009 - The new HHO Games & Exposition Certification Panel met for the first time last night and heard presentations by Florida resident Tom Steele, Keith Wagner of S&K HHO Systems, Bradenton developer Mike Lombardi, and Bob Boyce, who presented "The Cell" - a large unit for diesel trucks capable of producing more than 20 liters per minute. The presentations were all outstanding; the panel admired the care and hard work that obviously went into each kit. More than 30 people attended. The panel's recommendations will be announced this morning.

Phone Calls Point To Big Day For Vendors

Feb. 6, 2009 - We have gotten numerous calls from people coming from faraway places to become dealers, distributors and vendors of HHO kits. While we designed the Winter HHO Games to be smaller and more focused on education, and to reduce competition among vendors, the callers suggest that they will be more interested in buying multiple kits for a variety of vehicles - one man wants one for his 525hp yacht, for instance - than we saw before. Some very large orders may also be made.

Voltage Drop Measurement To Be Offered By Tim Brauneck

Feb. 6, 2009 - If you weren't paying much attention before, let us remind you that there's an unusual opportunity available to get your voltage drop across electrodes measured by Tim Brauneck, the former Diamond Shamrock and BP R&D scientist who patented molybdenum-based high surface area coatings than can make a dramatic difference in HHO production in any kit.

3 Video Crews Set To Tape HHO Winter Games

Feb. 6, 2009 - David Beckham will videotape all three days of the HHO Games in both seminar halls from start to finish, and is likely to make them available for sale after editing. He is also making the entire 1.5 Terabyte high-definition video archive available at no charge to the HHO Games. Please consider this your notice that by your participation in the HHO Games & Exposition you give your permission to be videotaped, and for those videotapes to be offered for sale, without remuneration. If you're on the agenda, friends, you're a movie star!

HHO Kit Evaluation Panel Meets Tonight

Feb. 6, 2009 - Show up for the Evaluation Panel tonight, when amateur and professional developers have a chance to get their kits critiqued by a team of real HHO experts, including Orlando electronics ace Julio Figueroa of Green Gas LLC, Aqua Fuels' Mike Lombardi of Bradenton and H2O2HHO wiring genius Eddie Lopez of Cape Coral. Heading the panel is the "Best of the Show" winner at the last HHO Games, Jim Tarantola of High Performance Fuel Cells in Tampa. We also hope to have Michael Curley of Seaside, Ore., the head of HHO Monster, and one of the foremost new marketers of HHO products in the real world, former Bosch Group electrical engineer Barry Holzsweig of Clearwater's YourWater2Gas.

Olympic Gold Medal Winner To Attend HHO Winter Games

Feb. 4, 2009 - Olympic Gold Medallist Josef Polig of Italy just wrote to say he'll fly in from Italy to Tampa Friday night. He's looking for HHO devices for the City of Belzano, and also for kits to power the heavy machines used to groom snow at Europe's leading ski resorts.

Yes, You Can Check Your HHO Kit

Feb. 6, 2009 - Can HHO kits can be carried in checked luggage? Yes, although luggage inspectors may ask for the kit to be opened. Any water or electrolyte in the kit must be flushed out beforehand, of course, and they cannot be connected to any power source, such as a battery in the kit that may be used to power a RISC processor.

Are You On The Agenda?

Feb. 5, 2009 - If you're a Vendor, please check the AGENDA link to see when and where you're listed to give a Seminar on Sat., Sun. or Monday. Also, please join me in thanking Tim Arb of MTI's media department for providing a wireless PA system for Building 11 and a wired amplifier FOR the Leatherman Auditorium.

Here's A Map To The HHO Winter Games

Feb. 5, 2009 - Coming to the HHO Games? Just take southbound Exit 217 or northbound Exit 217B West from I-75 to 34th St. West., turn left and go three blocks south to MTI, just opposite the famous Bollieteri IMG Academies (where tennis greats train). If you're on US41, go west from US41 to 34th St. W., turn left and go down three blocks until you see the Manatee Technical Institute marquee. The Zip Code is 34210. Parking and admission are free.

Let Us Know If You Need WiFi Connections

Feb. 5, 2009 - If you need WiFi access to the Internet, email joe@hhogames.com to get settings for the security-enabled WiFi in Building 11 and Leatherman Auditorium. YouTube is among the sites blocked by the Manatee County School Board content filter to protect our kids, so any videos need to be loaded on an external USB flash drive or on your laptop's hard drive. However, the content filter will be turned off on Saturday and Sunday, thanks to the school board's IT department, and restored early Monday morning.

"It's Your Gavel" Host Plans Live Broadcast From Winter Games

Feb. 5, 2009 - Just got off the radio with "It's Your Gavel" host Mitch Mallett, where I talked about the exciting seminars and some of the HHO superstars coming to the HHO Games. Inventor Bob Boyce and Olympic Gold Medallist Josef Polig are just a few of the great talents on hand to educate and inform the public and other developers about their projects. Mitch will broadcast live from the Games on Monday from 8-9 A.M., 10 A.M-Noon, and then in an additional block in the afternoon.

Fair Appraisal Of HHO Offered In St. Petersburg Times Today

Feb. 4, 2009 - A fair-minded, intelligent look at HHO technology and the HHO Games appears in one of the nation's best newspapers this morning. David C. Adams, author of the FuelingStation blog in the St. Petersburg Times, recounts the debate and hails the success of the HHO Games, and quotes our friend David Davies of London as saying "The technology isn't quite there yet." That's certainly true in some cases, if not in mine - the story tells of my 73% improvement to 34.5 MPG from a base of 18.9. And lately, with the Green Gas LLC Genesis kit and AeroBox ECU controller, I'm hitting 38.5 in the city and well above that on the highway. Adams also mentions my upcoming March appearance, amid tax-starved county budgets, before the Fla. Assn of Governmental Fleet Managers, and the terrific new Diesel Power magazine article (Feb. 2009). Positive comments, by the way, can help push this article out of the blogs and into print.

Duane Jones Flying In From Colorado For Winter Games

We heard from entrepreneur Duane Jones, and he'll be flying in from Colorado Springs. These two should get together! Duane wants to help us take the HHO Games to China with official help over there. And just to let you know, the rooms reserved at Howard Johnson's are now all sold, but they are offering others at a $79 rate. Better deals may be available a few miles further from the Games.

Great Florida Weather Forecast For Winter HHO Games

Feb. 4, 2009 - The forecast for the HHO Games looks great after some cold and rainy weather earlier this week. It's supposed to hit 72 on Friday, 75 on Saturday and 76 on Sunday, with good weather beyond, according to our weather-forecasting friends at BayNews 9.

Players At HHO Games Identified

Feb. 4, 2009 - The list of "Developers, Inventors, Demonstrators & Friends" officially participating in this weekend's HHO Games & Exposition is now published. You can access it via the link to PLAYERS at the top of this page. Call 941-753-1136 to be added, or to note any omissions, errors or changes.

Manatee County Officials Get Behind The HHO Games

Feb. 4, 2009 - Manatee County, Fla., is the Silicon Valley of fuel technology. Our county officials are fully behind the push for alternative energy, and our county school board is pitching in to help. Installation centers are springing up everywhere, and there are at least a dozen developers working in this county alone. We have a long tradition of racing technology here - some of you will remember Jerry McCart's 309-MPH "Glory Days" dragster in ads for the first HHO Games - and our own DeSoto Speedway. Both former County Commission chair Jane Von Hahmann, whose husband is a backyard HHO developer, and commissioner-at-large Joe McClash have looked at ways to mount these energy-efficient, gas-saving kits on country fleets. They estimated the annual savings from HHO kits could be as much as $500,000 per year for a one-time $300,000 investment.

Special Rooms Almost Gone At Howard Johnson's

Feb. 3, 2009 - I just talked with the Howard Johnson's and they're "pretty packed" with reservations of people from the HHO Games, they said. That was great news after a hard day!.

Bradenton Herald Offers Terrific Piece On Upcoming Winter Games

Feb. 3, 2009 - There's a great new story on the HHO Games by Carl Nudi on the front page of the Bradenton Herald's Local section, with a photo there and more on the Web page. Manatee Technical Institute Director Mary Cantrell said the campus may even host classes on HHO technology in the future! Be sure to leave a comment so the naysayers don't dominate, as they sometimes do.

Wireless 801b Is Standard For Winter Games

Feb. 3, 2009 - The HHO Winter Games is using the wireless 801b network of the Manatee Co. School Board, which has blocked sites like YouTube for its thousands of young users. If you're a Vendor or Demonstrator and your videos for your displays are not loaded on your hard drive or flash drive, put them there and run them from those drives. You won't be able to access YouTube and other popular sites via the School Board's WiFi network. At the Games, Joe Shea will have printed information for you on SSID, Keys and Proxy Settings required to use the network. It's easy to configure, but you do need the codes.

Our Page Layout Needs Help. We're Trying.

Feb. 3, 2009 - Since I do all my own HTML and never took a class in it, I sometimes get things wrong. Today is a classic example. While this column and the top is lining up correctly, the rest of it is a mess. Anyone who understands where I've gone wrong and can help me straighten it out - it's a matter of misplaced commands - would be greatly appreciated. Call (941) 753-1136 soon! Update, 5:30 P.M. I cured it. I was using the "ALIGN=" command unnecessarily.

Winter Games Agenda Is Now Set

Feb. 3, 2009 - The HHO Winter Games Agenda is now posted under the first link at the top of this page. There may be several updates to it, and Developers, Inventors, Demonstrators and Vendors can still be added. Please keep checking back for the latest information on times and venues. We're sorry it took so long to assemble, but with five different venues and many seminars, displays and events, it was a bear!

An Unexpected Attraction Is Coming To The HHO Winter Games

Feb. 2, 2009 - Just got a call from Glen DeRosa of Boston-based AlternativeFuels.com, an Aquygen distributor, who's reaching out to two of the most distinguished names in HHO - Ruggero Santilli and Denny Klein - as speakers at our show. We'll let you know today if he's been successful!

MTI's Jim Ferreira Gets Nod Of Thanks

Feb. 2, 2009 - Our thanks to Jan Ferreira, MTI's IT professional, who's completed his task of wiring Building 11 for WiFi just in time for the Games, which begin at 2 P.M. on Friday with the Show Set-Up and the 7:30 P.M. Evaluation Panel.

Winter Games Presents MTI Foundation With $1,000 Check

Feb. 2, 2009 - At noon, we're headed over to MTI to give Director Mary Cantrell our check for $1,000 to the MTI Foundation, and we'll have a Bradenton Herald photographer there to capture the moment. The paper's a great bargain - just $22.71 for new subscribers for 13 weeks of 7-day delivery (they didn't tell me to say that!).

Titanium Anodes And Cathodes To Be Shown At Winter Games

Feb. 1, 2009 - A chemical engineer named Tim Brauneck from Cleveland called to say he's on his way to show us, test and talk about some specially-coated anodes and cathodes for use with HHO kits. He's a former British Petroleum and Diamond Shamrock/LTECH R&D scientist who has some interesting perspectives gained from winning patents for long-lasting, high surface-area coatings for mesh electrodes when he worked for a couple of giants in the petroleum industry and the government. Normal "brute force" electrolysis is 80% efficient, while his high-surface-area coatings make it up to 92% efficient. They increase by years the durability of the electrodes, increase production of hydrogen, and do it all at lower voltages that allow kits to use more amps. He's going to bring a borrowed Diamond Shamrock kit to read "half-cell" voltage - to measure the drop in voltage across the electrodes as electrolysis starts - and provide a few of the coated molybdenum mesh electrodes free for testing by selected HHO Games Vendors. The coatings can be applied to dry cell cylinders or wet cell plates, too. Tim's seminar will be at 3PM on Saturday afternoon in Building 11.

Beware The Danger Of Glass HHO Kits

Feb. 1, 2009 - It's funny how God talks to you sometimes. At Mass today, for some reason I especially listened up when it came time at the end to pray for the protection of all of us and our families. I went home and made breakfast, and as I was doing so I stupidly put a plate made of Corelle (TM), which is microwavable, on a hot empty electric burner I'd forgotten was on. Just as I was about to turn some hash browns, the plate exploded and sent a thousand pieces of glass all over the kitchen, into my food, all over the floor and out into the dining room. Now, ironically, I've just had a long dialogue with the HHO Foundation advisory board about the safety of using glass in HHO kits if and when the glass is adequately contained by something if one should explode. I felt it possible to protect engines and people from exploding glass, and I was roundly blasted by several board members, including Larry Jarboe, Zero Fossil Fuels, George Papp, Ralph Gugar and Timm Finfrock, the secretary, who demanded my resignation over it. Last night, hoping someone from the HHO Foundation would discuss this issue with developers - some of whom agree with the board - I decided to schedule a tentative HHO Foundation seminar (hoping one of the board would like to give it remotely) called, "Is Glass Ever Safe?" When the plate exploded, I was miraculously uninjured - not even a scratch - and I don't understand why except by divine grace. But I did get a real eyeball full of what happens when unprotected glass explodes, and now more than ever I think that the topic needs airing. I plan the seminar for 3PM Monday in the Leatherman Auditorium. Let me know if you're a HHO Foundation member who'd like to help. Or just tell God - He'll let me know!

Gary Bass Enroute From Tennessee To The HHO Winter Games

Feb. 1, 2009 - I was delighted to hear that HHO Foundation board member Gary Bass is on his way down to the HHO Games. He's going to show off his top-notch kit in Space 2 of the MTI Demonstrator parking area.

Forgive Our Delay In Posting HHO Winter Games Agenda

Feb. 1, 2009 - Instead of joining the crowds here for the Super Bowl up in Old Tampa, I went to work on the HHO Games Agenda, and eight hours later I'm still at work. I finally made some progress, but it's 4 A.M., and I think I'm going to call it a day. I'll try to have it up by tomorrow afternoon, before the game. There are still several slots open for folks who want to and have the competence to lead seminars. We're also hoping to get an HHO Foundation board member here - or by telephone broadcast - to talk about the safety of using glass in HHO kits.

Inventors Welcome To Free Booths At HHO Games

Jan. 31, 2009 - Folks who consider themselves inventors of new HHO kits and gear are invited to present at the HHO Games for free. They can have their kits evaluated by our expert Evaluation Panel on Friday night. So far, the panel is scheduled to hear presentations by Green Hybrid Systems and S&K HHO Fuel Systems. Call 941-753-1136 if you want to get your kit a once-over by friendly experts. Inventors also get free booth space. There are no other charges unless you want a $10 parking space to demonstrate your kit in a vehicle.

Keels 'n Wheels Thanked For HHO Games Poster

Jan. 30, 2009 - Keels 'n Wheels, a great automotive and boating magazine, very generously donated an ad and prepared a flyer/poster just for the HHO Games. You can download the poster in flyer or poster size from the top of the page. Thanks, Jessica!

Tarantola Finds Himself Getting Famous For HHO Kits

Jan. 30, 2009 - It was a big media day for High Performance Fuel Cells developer Jim Tarantola, who was interviewed by Bradenton Herald reporter Carl Nudi, "Green Boating Host" Jeff Steele and St. Petersburg Times reporter David C. Adams. Also talking to the media were Will Beaton of Green Hybrid Systems and Barry Holzsweig of YourWater2Gas, who appeared on the "Green Boating" show. We missed a call from Ray Benefield.

5 Vendors Sign Up On Next-To-Last Day

Jan. 30, 2009 - Our HTML markup for the 2009 HHO Games & Exposition Winter Games agenda is almost finished and will be published tomorrow - if I get home from the Super Bowl Friday goings-on up in Ybor City. Many thanks to the five Vendors who completed their sign-ups today. The deadline is tomorrow.

Bill Lang To Make Rare Appearance At HHO Winter Games

Jan. 30, 2009 - Great news! Bill Lang, one of the pioneers of the HHO industry, will be at the HHO Games as a Vendor and seminar leader. Bill started with the World War II water-injection kits for USAAF bombers and in 2005 moved up to HHO devices. One of the several talks he'll give over the weekend will focus on his new water filtration system, which uses HHO as an additive to drinking water! The estimated $300-400 kits add HHO to water (where it originates, of course) because its alkaline content of +8 is a great way to cut all the corrosive acids in the stomach, food intake and tap water. He'll be in Space 1 right by the door in the Leatherman Auditorium.

5-Gas Analyzer Won't Get To The HHO Games

Jan. 30, 2009 - Regrettably, we're not going to have the 5-gas analyzer for the HHO Game as we'd hoped, after HHO Foundation secretary Dr. Timm Finfrock reminded us that it would have to be specially calibrated for HHO, which takes time we don't have. Our fallback was a mobile dynamometer Jim Tarantola uses, but that looks like a no-go, too (Jim has added a stump grinder to his HHO Spectacular site, though). However, Eddie Lopez of H202HHO in Cape Coral, Fla., the maker of my great original kit (now all half-off at HHOexpress.com to make way for his newer, smaller one), has a hand-held dyno that reads mileage, and I'll ask him to bring that.

Green Hybrid Systems Kit Previewed For Winter Games

Jan. 30, 2009 - We got a preview of the Green Hybrid Systems kit yesterday when company official Will Beaton came up to the Manatee Technical Institute to measure the front lawn space for the HHO Spectacular (5,300 sq. ft. for each space). They have agreed to add an RV installation to their HHO Games schedule, and Malcolm Dumont will do a top-to-bottom seminar on the construction of the kit at 9:15AM on Monday in Bldg. 11. It's a great-looking kit that outputs 2.2 liters per minute at 10 amps cold and 17-20 amps heated. It doesn't need a water refill for 45 days under normal driving circumstances, and it retails in the $600 range - a family-affordable mileage solution!

Benefield To Show His New Hydro-Blox Kits At Winter Games

Jan. 30, 2009 - Hydroreactors founder Ray Benefield, the Spring, Tex., -based former NASA subcontractor who designed the mid-deck modem used in all the shuttle flights, is offering his Hydro-blox kit - "the size of a box of kitchen matches" and producing 1 liter per minute, well, a mile a minute! 1,600 kits have flow out the door. These truly advanced, 45-day maintenance-free kits come with the Bubble-blox mini-reservoir, which refills the kits as needed, backed up by a second reservoir, and adjusts HHO output while an LCD read-out keeps you informed. Now he's working on a 4,000-liter-per-minute project for a luxury cruise liner and one for a famous rock star's yacht. Hey - glamour can't hurt! The Hydro-blox, controlled by a 32-bit RISC processor and joined to a dual 02, MAP/MAF controller known as the Hydro-linx, is family-affordable. He'll be in Spaces 3 and 4 in Bldg. 11, and on AM1490 Friday with Jeff Steele's "Green Boating" show. Ray acknowledges that his company had delivery issues in the past, and says all kits or refunds have now been delivered (and that's what the customers say, too - we checked). He'll have kits in stock at the show.

Winter Games Gets Entry From Virginia's S&K HHO Fuel Systems

Jan. 28, 2009 - Just had a long chat with Gladstone, Va.,-based S&K HHO Fuel Systems founder Keith Wagner, based in Gladstone, Va., who's producing one of the most affordable, up-to-the-minute kits anywhere. For $359, you get a kit that includes a 30-amp Pulse Width Modulator, and shows frequency and amperage-draw on an optional, $49 LCD read-out for the dash. One of his customers is coming to Bradenton from Italy to pick up the first couple of kits on an order for 50. The reason: the kits produce 2.5 liter per minute, and big Dodge truck he's running has gotten a 50% increase in mileage. S&K is mounting two of them on a 10-liter diesel semi this week.

Bradenton's Mike Lombardi Signs Up For Winter Games

Jan. 28, 2009 - Mike Lombardi, the Bradenton-based inventor whose EFIE kits had help from the hush-hush experts of America's security establishment, is signing up today. He'll be in Space 6 in the Leatherman Auditorium and showing his vehicle nearby in Space 2 in the Quadrangle.

Jerry Rowley To Demonstrate 3 Vehicles At The Games

Jan. 28, 2009 - Jerry Rowley is our latest Demonstrator, located in Space 3 of the Quadrangle. He'll be showing a 2001 Ford Ranger automatic with a 3-liter engine running on a kit that includes a MAP enhancer and a Mile Maker core-heater inline fuel heater that has boosted his mileage from the EPA's 20MPG (highway) up to 25MPG, while dropping his emissions 25%! Welcome, Jerry!

DieselPower Magazine Boosts HHO Kits In February Issue

Jan. 23, 2009 - Great news! Diesel Power magazine's current issue has a very in-depth article on HHO use on diesel trucks - and it recommends you check out this site and the HHO Games! The article is quite long and it takes a direct, detailed and very impressive approach to skeptics and fans alike. It mentions five companies, has a fine glossary and useful safety tips. One of the first is "Glass should absolutely be avoided," and Jason reminds developers that HHO should never be stored, can produce toxic gas if some electrolytes are inhaled, recommends KOH as an electrolyte and says not to use copper wiring because it will short out. I haven't ever seen work of this quality in print since the great Carl Nudi piece in the Bradenton Herald on Nov. 12, 2008, which was - like the Diesel Power piece - flawless (Dale White's big piece in the Sarasota Herald Tribune was also really good, though, as was Yvette Hammett's in the Tampa Tribune).

Publicity Is In The Works For 2009 HHO Winter Games

Jan. 23, 2009 - And I spoke with the fuel reporter for a major newspaper today, and it appears they may do an advance article on the HHO Games. We've also gotten some real help from the folks at Keels and Wheels, one of the most popular boating and car magazines in South Florida.

First-Ever HHO-Only Installation Shop Doing 6 A Day

Jan. 23, 2009 - Some astounding news from Barry Holzsweig at YourWater2Gas, the new, all-HHO dedicated installation center at 18300 US Hwy. 19 in Clearwater, Fla. Barry said that since they opened last Friday, Jan. 16, they've been doing an average of six installations a day. What's happening, he says, is that people stop by, come back a few days later to try it, find they're very, very satisfied, and send in their friends. Because it takes some time to explain the process, Barry's starting to give seminars at his shop at 10AM each Saturday, starting today. I hope to get there to hear his talk again! He's also going to do a seminar at the HHO Games in the Leatherman Auditorium at 10AM on Monday, Feb. 9, with a basic How-To approach that newbies will find fascinating. He has a revolutionary approach to HHO, and it looks like he's headed towards great success. There also appears to be national television news breaks heading his way about two months from now, he says.

GreenGas LLC's AeroBox Gets Rave Review

Jan. 23, 2009 - Speaking of great success, I'm not really ready to say it yet, but the Green Gas LLC HHO kit called "Genesis" and their ECUC (engine control unit controller) called the AeroBox is starting to astound me. I got a pretty substantial gain on my way home from Orlando last Monday, but I had used half a tank to get there. Tonight, after a run up to Tampa to lose $20 at the Seminole Hard Rock Casino, I used the first quarter of a new 12-gallon tank and scored close to 140 miles on it - 20 miles more than I've ever gotten before! No wonder the investors are beating down their door! That kit will debut at the Games in February, and I think you will be absolutely amazed at the pure simplicity and elegance of it. They are also doing several seminars and will sit on the Evaluation Panel at 7:30PM Friday night, Feb. 6.

Set-Up Planning Underway For Winter Games

Jan. 22, 2009 - Lisa King of MTI called today to help us set up the tables and chairs inside Leatherman and Bldg. 11. We'll have 24 tables in Bldg. 11 for Vendors and seminar speakers, and a similar number in Leatherman. There will be many left over for use of Vendors in the Quadrangle. The tables cannot be left outside at night, so Vendors and Demonstrators should plan accordingly. Write joe@hhogames.com promptly if you have any special electric needs, such as in the outdoor Quadrangle.

Our Thanks To Those Who Help With Publicity

Jan. 22, 2009 - Many thanks to Jessica at Keels 'n Wheels for her help with our event listing. Remember, there's a press release and blurb for local papers everywhere (you can add your own local angle to it, too) to help promote your appearance at the HHO Games. Many thanks to HHO developers like Jerry Rowley and others for passing both items on to local newspapers and radio and television stations serving their areas.

Rep. Vern Buchanan Asks DOE To Visit The Winter Games

Jan. 22, 2009 - We've issued an invitation to officials at the Dept. of Energy via Rep. Vern Buchanan, one of the nation's largest Ford dealers and one of the few hands-on automotive guys in Congress. Hope he can make it this time!

How To Spread The Word About HHO Games

Jan. 21, 2009 - For all those folks who are helping us spread the word about the HHO Games in February, we've added a blurb down at the bottom of the press release for PSA announcements on radio and television in your area, and for placement in local newspaper listings. If they ask you what relevance it has to your hometown, tell them it's relevant to you and that people are coming from as far away as Italy, India and Japan to be here.

New HHO Installation Facility Overwhelmed With Customers

Jan. 21, 2009 - Barry Holzsweig called to let us know he'll be doing a How-To seminar at 10AM on Monday, Feb. 9, in Bldg. 11, and that he's been overwhelmed with customers and the curious at his Clearwater 6-bay HHO installation center called YourWater2Gas. Barry has also come up with the idea of presenting a seminar every Saturday morning at 10AM to potential customers (and the merely interested) at his shop at 18300 US Hwy 19 in Clearwater. You'd never believe how clean a garage can be until you go see it!

Amsoil Considers Second Appearance At HHO Games

Jan. 21, 2009 - We got a note from Amsoil dealer Mike Richartz of Winter Park, Fla., who sponsored our official program for the first event, and we're hoping he'll be with us in person this time. Mike's product was the only non-HHO product accepted for the November 11-14 HHO Games because it offers a great way to get the most out your car's mileage gains.

Simplified Sign-Up Provided For HHO Events

Jan. 21, 2009 - Not all the updates have been made on the site plan (under "Show Set-Up") as a lot payments just got posted after the four-day weekend. Vendors now just drop their deposit off at the Bank of America, which saves us all a lot of time, PayPal fees and hassle. For the first time, all but one of the Vendors has completed payments long before the Games begin. We're hoping that's a sign of growing activity paced by the rise in gas prices.

Lone Female Developer Is On Her Way To The Games

Jan. 21, 2009 - Todar Krastanska of Stratford, Conn. called and introduced herself today. Todar, from Bulgaria, is one of the rare female developers in the HHO industry, and she'll either be making the 18-hour drive or flying down to Bradenton for the HHO Games, she told us today. We reminded her to buy plane tickets to Tampa after Tuesday, when the prices go down again following the Super Bowl at Raymond James Field in Tampa.

Green Hybrid's Beaton Plans Winter Games Seminar

Jan. 21, 2009 - We'll soon be posting more info on the new Green Hybrid Systems kits and projects that will be featured at the HHO Games, and founder Jeff Vernstrom is also promising a seminar on Monday, Feb. 9, for us - along with their installations on the HHO Spectacular lawn. So far we've got big RC boats and planes, and full-sided RVs, motorcycles, SUVs, pickups and semis there!

Radio Broadcasts Highlight Genesis Kit, HHO Winter Games Vendors

Jan. 21, 2009 - A trip to Orlando Monday got our Genesis checked out at Euro Car Technology, and it's working like a dream! We did a remote broadcast from the shop with Julio Figueroa of Green Gas, and we also listened to a great interview about marine kits that "Green Boating" host Jeff Steele did with Eddie Lopez of H202hho in Cape Coral, Fla. Next week we'll be doing a live remote with Barry Holzsweig of YourWater2Gas and with Jeff Vessaman of Green Hybrid Systems, which took the big spot in the HHO Spectacular lawn to demonstrate their new kits for RVs. Both interviews will soon be archived on boatingtalkradio.com!

World's First Dedicated HHO Installer Has Grand Opening

Jan. 19, 2009 - We went to the Fri., Jan. 15 Grand Opening of the Clearwater, Fla., YourWater2Gas HHI installation center, and it was a day of marvelous encounters and great hope. This is the first foothold in the real world HHO has gained. There is an article with pictures by me at http://www.american-reporter.com called American Genie, and we're happy to note that CNN Headline news read a press release about it four times an hour for several hours on Friday. The facility is located at 18300 US Hwy. 19 at Belleaire Rd. in Clearwater, about five minutes south of Gulf-to-Bay Blvd. Go by and take a look!

Many Resign From HHO Foundation Over Glass Jar Issue

Jan. 19, 2009 - The HHO Foundation's advisory board has been hit with resignations over the issue of Mason jars as the containers for HHO production. As a result of absolute and unanimous intransigence on the issue of whether any Mason jar arrangement can be used safely, the advisory board is being reconstituted. If you are open to all approaches to HHO within the norms of safety and sound engineering, please contact us at joe@hhogames.com about membership on the newly constituted board.

Peltier Plates Offer New Power Source For HHO

Jan. 15 - An exciting new way to power HHO kits has been developed by Integrated Energy Science of Charlotte, N.C., our newest Vendor. It's a small thermoelectric generator that clamps to the tailpipe and delivers an average of 5-10 Amps at 15 volts to an HHO kit, using only the wind and the tailpipe as power sources. With their kit, which has been road-tested on several vehicles on cross-country trips, you won't need a connection to the battery or the alternator, which are sometimes problematic. They will be in Space 3 at the Leatherman Auditorium. You'll notice their display - a tailpipe fitted with the generator as it runs an attached HHO kit, and a TV screen to explain it all. They are a division of Sol-R International, also based in Charlotte.

Certification Plan For Winter Games Is Scrapped

Jan. 14, 2009 - As a result of my own impatience, I recently announced the establishment of what turned out to be an unworkable process for Certification of HHO and EFIE kits at the Games and published the plan elsewhere on this site. I have to apologize for that error.

After consulting with several board members, it's clear that the certification panel cannot meet and evaluate products because at this stage we have no agreed-upon written standards by which to evaluate HHO and EFIE kits. So the plans have been scrapped, and meanwhile, the Foundation Advisory Board will work on written standards.

As an alternative, and not part of the certification process of the HHO Foundation or under its sponsorship, a panel of experienced developers will sit down with HHO kit and EFIE/ECUC makers to offer a frank analysis of any kits presented. The panel will meet on Friday, Feb. 6 in Building 11 at 7:30PM.

There will be a 5-minute presentation by each developer, who should be prepared to discuss the materials and construction of his or her kit. If possible a flow meter will be used to provide accurate volume data.

The evaluators will try to help developers by suggesting possible modifications to improve safety, production, performance and installation methods. It's good advice, and free. Inventors who want evaluations can write to certify@hhogames.com. We can help six to 10 developers at this session.

On the panel are two prize-winners from the Veterans Day HHO Games, Julio Figueroa of Orlando's Green Gas LLC and Jim Tarantola of Tampa's High Performance Fuel Cells, and well-known Cape Coral, Fla., developer Eddie Lopez of H202HHO.

Again, the evaluations have nothing to do with The HHO Foundation or certification; I jumped the gun on that.

Travel Marks Prelude To HHO Games

Jan. 12, 2009 - Lots of travel on our agenda yesterday, both to Orlando and to Cape Coral, Fla., and we got great mileage with our new Genesis kit and the Green Gas LLC O2/MAF controller called the AeroBox - about 41 highway, 32 city, both above EPA ratings for the car when it was new. We measured the mileage and many other parameters on a scan gauge as we traveled. Green Gas LLC recently got a mid-five-figure check from a high-tech manufacturing partner, partly as a result of what they read here in this column. You'll see what they liked so much when the Genesis debuts at the HHO Games in February.

Vendor Sign-Ups Streaming In For HHO 2009 Winter Games

Jan. 12, 2009 - Checks started to flow in today, and as a result we're just a few hundred dollars away from our nut. Some of the surplus, of course, may be used for a few prizes and grants for participating Vendors and Inventors - that is, unless an anticipated Sponsor chips in, and then there'll be more prizes and larger grants.

Eddie Lopez Shows Off His New Super Booster HHO kit

Jan. 12, 2009 - In Cape Coral, Eddie Lopez showed us the new Super Booster, and it is really something - compact, immersible, stackable and uncrackable. He took us back into the shop and showed us the 30-plate system, which he says will produce about 1.5 liters per minute with no electrolyte except distilled white vinegar. The kit sells for $399, and there are discounts on purchases of more than one if you want to stack 'em 2, 4, 6 or 8 deep on larger engines Eddie's doing a live remote broadcast from the H202HHO shop in Cape Coral at 4PM this Thursday with Jeff Steele of the acclaimed "Green Boating" show. You can hear the archived version on boatingtalkradio.com, or live on 1490AM from 4-5PM ET in Bradenton, Fla., and throughout the Greater Tampa Bay Area. Call the show at (941)753-1136 from anywhere in the world. Eddie is going to talk about and demonstrate his marine engines running on HHO.

HHO Foundation Sets Advisory Board Meeting For Winter Games

Jan. 10, 2009 - Most of our day was taken up with the new HHO Foundation (see the link at the top of this page) matters. We plan to hold an Advisory Board meeting on Thu., Feb. 6, at 7PM to empanel our Certification group, and then hear between 6 and 10 HHO and EFIE/ECUC developers and grant the first Seals of Certification that night. Rejected developers will have a second chance to get their products certified on Monday morning. The total cost of certification for each unique product and any appeals is $25.

Oregon's FuelSaver-MPG Signs Up EFIE Kits For Winter Games

Jan. 9, 2009 - A call tonight from Bruce Bushing of Fuel Saver-MPG of Seaside, Ore., whose EFIE kits are selling like hotcakes due to their generally high quality and the usefulness of their wideband models for the newer Toyotas, for example. Since getting off to a slow start last year as a one-man shop, they have added jobs and sold more than 3,500 kits at prices ranging from $55 for older narrowband cars to $115 for the wideband EFIEs. They will be in Space 5 in Bldg. 11, and on the Web at fuelsaver-mpg.com.

Our Thanks To Jim Ferreira Of MTI

Jan. 9, 2009 - Our special thanks to Jan Ferreira of MTI, their main IT man, who is working to prepare WiFi for the HHO Games in Bldg. 11. It's already installed in the Leatherman Auditorium, Thanks, Jan! Like yourself, all the folks at MTI have been tremendously helpful.

2009 Summer Games Already In Planning Stage

Jan. 9, 2009 - Talks are proceeding nicely on the 2009 HHO Games & Exposition this summer in the Los Angeles area, The target dates are the 4th of July or Memorial Day weekends, and both are subject to change. This will be the first time we're not doing all of the work involved in setting up the HHO Games, and we're anxious to see it succeed on a grand scale.

Marine HHO Is Focus Of WWPR Broadcast Today

Jan. 9, 2009 - We were on the radio today taking about the Feb. 7-9 HHO Games with Jeff Steele, host of the Green Boating show. The shows are archived at boatingtalkradio.com. We had lots to talk about, including Ed Carter's HHO-powered 36-ft. Marine Trader, a 120hp yacht he's sailing down from Harkers Island, N.C., on a kit created for him by MileageSeekersHHO of Dayton, Ohio. We also told the audience about Green Gas LLC's new AeroBox and Genesis HHO kit, which are both fully immersible in water, and about the Super Booster from Eddie Lopez in Cape Coral, Fla., who already has HHO mounted on his three boats. In fact, the show is going to broadcast live from Eddie's shop at 4pm next Thursday, and you can hear the archived show shortly afterwards at boatingtalkradio.com, which also has archived a couple of shows with Joe Shea as the guest, including today's.

Green Gas LLC Signs Up For 2 Spaces At Winter Games

Jan. 9, 2009 - Two new sign-ups so far today! Green Gas LLC has taken two Vendor spaces (11 and 12) in Bldg. 11 to show their incredibly simple new Genesis HHO cell design, and Jim Tarantola (but not yet paid for) the 7,500-sq.ft. HHO Spectacular Space 1. The second space is available to the highest bidder, with proceeds from its sale slated to help fund The HHO Foundation. We will start the process of official certification of HHO Kits and accessories at MTI on Friday, Feb. 6, when the Foundation's Advisory Board meets for the first time. Inventors and developers will be in Call for details about certification after Jan. 15. We are looking for new Advisory Board members and will start offering a general membership package in late January.

Lopez To Introduce 'Super Booster' At HHO Winter Games

Jan. 8, 2009 - We're welcoming back my original HHO kit Vendor, Eddie Lopez of H202hho in Cape Coral, Fla. Eddie is going to introduce the Super Booster, a terrific new universal HHO stackable kit design that includes 30 316-L stainless steel plates, is smaller than almost any kit at 2" x 6", produces 1.5 liters per minute, and - best of all - needs no electrolytes whatever!

S&K HHOP Fuel Systems Signs Today For Winter Games

Jan. 8, 2009 - Our eighth vendor is S&K HHO Fuel Systems, a Gladstone, Va., kit dealer headed by Keith Wagner. He'll be in Space 2 in the Quadrangle. Welcome, Keith!

We're Dumping PayPal For Bankamerica - It's Easier And Cheaper!

Jan. 8, 2009 - We're trying to get away from PayPal's high (3%) fees, so if you have a Bank of America nearby, you can simply make a free deposit to the HHO Games account (HHO Games - 229615-371165) and write your name to the deposit slip, which is viewable online. You don't need to have a Bank of America account. Give us a call (941)753-1136 for details.

Orlando's Green Gas LLC Will Install Our New HHO Kit

Jan. 8, 2009 - We're headed to Orlando, Fla., today to see Green Gas LLC founders Julio Figueroa and Efrain Rodriguez, and plan to try out their new HHO kit in our 2002 Saturn SC2. We are currently running the 10-amp HHO kit from Eddie Lopez of Cape Coral's HHO2hho, and that has performed very well for us. The change is being made so that we can say with personal assurance that the Green Gas ECUC and HHO Kit combo really delivers fuel savings! It's going to be hard to top the Lopez kit, which boosted us as much as 81% from the base of 18.9mpg, measured on Eddie's hand-held dyno.

Richard Keough's MoreCo Energy First Sign-Up For 2009 Winter HHO Games!

Jan. 7, 2009 - We guess there's been a few distractions around here, because we forgot to mention that Richard Keough of Moreco Energy LLC in Venice, Fla., was the first HHO developer to sign up for the Winter HHO Games. Richard's units were a hit at the Veterans Day event, and we expect they will be again in February.

OOps! Corrections Made To Our Recent Press Release

Jan. 7, 2009 - We had a few typos and the wrong "dateline" in our HHO Games press release available under the MEDIA KIT button. These have been corrected and the release has been shortened to make it easier to email and print out. Thank you for forwarding this release to media outlets, HHO forums, car clubs and friends.

Carpentry Students At MTI Help In Planning For HHO Winter Games

Jan. 7, 2009 - Carpentry students at MTI have generously done drawings showing the internal dimensions of the two buildings where HHO Vendors will display on Feb. 7-9. Many thanks to them and Lisa King of MTI for their help!

Our Second Grandchild Is Born In Sarasota

Jan. 6, 2009 -

Welcome To This World




Daniela Cecilia Luna Del Risco




2:15PM, Jan. 6, 2009,
7 Lbs., 8 Oz.,

Black Hair and Big Brown Eyes




Mother and Daughter Are Doing Well At Sarasota Memorial

- Grandparents Joe and Mireya Shea

Big Grand Opening Is Planned For First HHO-Only Shop

Jan. 6, 2009 - One sign that HHO has come of age is the Jan. 16 Grand Opening of the 6-bay IHHO Installation Center by YourWater2Gas founder Barry Holszweig in Clearwater, Fla. Gov. Charlie Crist's press secretary told the HHO Games that he hopes to attend. The center will guarantee drivers a 20% mileage improvement, offer a 60-day money-back guarantee, and is the first of 14 such centers Holszweig is opening in South Florida at the same time. The full kit and installation is just $499. Barry had one of the best booths at the Veterans Day show. We wish him good luck!

Tarantola Plans Spectacular Display For Winter Games

Jan. 6, 2009 - A spectacular display by HHO Games & Exposition Grand Prize winner Jim Tarantola is set for the 2009 HHO Games in Bradenton, Fla., Feb. 7-9. Among the attractions will be a remote-controlled, 5.5-ft. HHO-powered P-60 Warhawk model airplane with a 5.5-ft. wingspan and a 3-ft. Everglades-style Airboat, along with a 3-ft. miniature of Jim's extremely rare 1969 Chevy K-26 pickup, also be on display. But the big attraction is the installation of an HHO dry cell on a full-sized semi truck! Jim explained that the driver - like many - is facing tough times and needed a helping hand, so the kit and installation will be free. Jim is also showing his 2002 KMT 640 Super-Dupe motorcycle and a 2005 F250 6-liter diesel pickup [using two dry cells - one for idling, and the other for towing and heavy acceleration) and several other vehicles including his HHO-powered 5.7-liter 2008 Toyota Tundra with crew cab. What a showman!

Please Help Us Spread The Word!

Jan. 6, 2009 - Want to do us a big favor? Go to the hhogames.com Website, hit the MEDIA KIT button at the top of the page, and email, fax and hand-deliver the Press Release there to every media outlet, fleet manager and friend you can. Let me know what you've done to publicize the HHO Games and we'll mention it here. Thank you very, very much for the help!

Our New Concessionaire is Chilli Willy

Jan. 6, 2009 - We've gone upscale! Lisa Fernandez of Tierra Verde, Fla., is showing up in her HHO-powered "tiki-style" Chilly Willy Shaved Ice & Gourmet Ice Cream truck fresh from the latest Space Shuttle launch (where she is the official ice cream vendor) and en route to the Daytona 500. Lisa will be sharing 20 percent of her profits with the HHO Foundation.

Comfort Inn Provides Special Room Rates For HHO Games

Jan. 6, 2009 - The Comfort Inn on US 41 in Sarasota, about 5 miles from the HHO Games at MTI, is again offering a special $95.99 rate for HHO Games visitors. That's $35 off the normal Winter rate, with high-speed WiFi and a free breakfast included; the rooms are very, very nice. Call Melanie at (941) 351-7734 for details.

Volunteers For Fall Games Are Praised

Jan. 6, 2009 - The unsung heroes of the Fall Games were the folks like Ron Fleishman and Gary Dotson, who volunteered to help out with parking, problem resolution, communications and the like - we're grateful to all of them. Would you like to join us as a volunteer at MTI on Feb. 6-9? Please let us know by calling Joe Shea at (941) 753-1136.

Vehicles Sought For HHO Spectacular Displays

Jan. 6, 2009 - We're searching for a handful of spectacular vehicles to display very prominently on the front lawn of the Manatee Technical Institute, a space about 200 ft. long and 60 ft. deep. Please let us know if have a semi, large boat, light plane, RV, monster truck or other vehicle equipped with HHO that you want to display. There is a $50 charge and the number of spaces is very limited (this space is not on our SHOW SET-UP page. It's a great opportunity for someone with really big graphics and an amazing vehicle!

Teach Us How To Fish: Seminar Leaders Sought

Jan. 6, 2009 - They say that if you give a man a fish, he'll need another tomorrow, but if you teach him to fish, he'll never be in need again. That's our approach to the HHO technology that is changing the world. Let us know if you or your company would like to be among those giving how-to, nuts-and-bolts demonstrations of kit assembly and installation. We need people who can actually assemble a cell in front of at least a few dozen people and also explain the process, step-by-step. If you are selling such kits, it's a wonderful way to present your work to buyers and show them how quickly the HHO Revolution can spread.

Inventors' Row List Lost; Please Give Us A Call

Jan. 6, 2009 - We need to be reminded about any conversations you may have had with us concerning inventor spaces. Unfortunately, during a long family visit over the holidays, we lost track of our notes on those chats. The spaces are still available as of today, but we need to speak with you again to get names and details.

HHO Games Videos Ready To Go

Jan. 6, 2009 - The videos on this site (scroll down) are ready for an update. Please let us know of any really good ones you think would go well with our themes. Commercial videos are fine, so long as they are clear, well-structured and ready to post.

Green Gas LLC Assigned Space 8

Jan. 6, 2009 - The morning began with a call from Julio Figueroa and Efrain Rodriguez of Green Gas LLC, our Best EFIE Kit winners from Orlando, who have signed up for Vendor Space 8 (Bldg. 11) and will be raffling off an $800 HHO kit - including the new Genesis Cell they will debut at the Games - and their patent-pending ECUC (Engine Control Unit Controller), both ready to mount. The funds will benefit the HHO Foundation. They're also doing two detailed how-to seminars. More details soon!

Lombardi How-To Seminar Set For Winter Games

Jan. 6, 2009 - A call last night from the popular Mike Lombardi, who is taking Vendor Space 6 (Leatherman) to show off his new EFIE, the product of close to a year of work by a man who has been working with HHO since the 1970s! Mike will again be helping us out with a Saturday morning back-to-the-basics seminar called the "The ABCs of HHO" that will share his nearly 40 years of experience with newcomers to the industry.

Hybridgen Takes 3 Spaces For Demo Vehicles

Jan. 6, 2009 - We didn't get to bed until after 4AM, as I updated the site to record the purchase of Quadrangle Spaces 1, 2 and 3 by Hybridgen's Randy Young. "I'm glad to see you're having another Expo. The last one was fun and informative. We made a lot of contacts and have been working with several companies to develop our new line for diesel trucks. We plan to be there to show off our new design, which produces up to 6 liters/minute," Randy told us. Spaces are going quickly, so these may be the last Demonstrator spaces we sell on the Quadrangle.

6 Vendors Signed By First Day of Business For Winter Games

Jan. 5, 2009 - We no sooner opened for business this morning than we got three calls from Vendors wanting to sign up (that makes six so far), a note from Manish Navnitlal Vithalani, who is coming from India to buy kits, and a San Franciscan named Craig Gold who wants to find a solar-powered HHO kit for his rolling "taco truck" - and to have HHO Games in that "eco-friendly" city. We're looking at L.A. in late June for our next show, but we'd love to do one in the City, too!

2009 HHO Winter Games Open For Business

Jan. 3, 2009 - We're up and running, open for business again, ending a much-deserved rest amid long, welcome visit from relatives over the holidays. Three vendors have verbally committed to the Winter Games so far - most of them past prizewinners - and our talks on the Los Angeles Summer HHO Games are also moving ahead. We'll give you an update on that soon.

HHO Games Rate Changes At Howard Johnson's

Dec. 17 - We got a call from Dave Patel of the Howard Johnson's Express Inn, who was concerned because the rate he offered for the Nov. 11-14 HHO Games is not available during the Winter season. However, he is offering a much-reduced $59 rate, a third off his usual winter rate of $89 and the later winter rate of $109. We apologize for not updating the site more quickly. One visitor let us know he is staying at the Super * nearby, which charged him $89.

Great Results From Our HHO Kit On A 2,600-Mile Trip

Dec. 17 - We got really good results from a 2,600-mile roundtrip drive to upstate New York and back from here in Bradenton, Fla. We used 20% alcohol and 80% distilled water at the suggestion of HHO2HHo developer Eddie Lopez to avoid the deep-freeze in the Northeast, and added a few flakes of KOH to the mix when we got to South Carolina, where the weather warmed up unexpectedly and substantially. Curiously, the mileage fell thereafter, apparently because we had not added enough KOH. But with the alcohol/distilled water mix, we got the highest mileage ever on my 2002 Saturn SC-1, 34.5mpg and 382 miles on a 12.1-gallon tank, even with minimal HHO production. The tailpipe emissions smelled almost sweet, so it appeared the HHO was doing its job of reducing emissions while we got high mileage. The check engine light stayed off for 382 miles, or until we passed Washington; it went on as soon as we refilled the tank. Before we put Eddie's kit on last June, we registered 18.9mpg on his handheld dynamometer. We are using the EFIE from GreenGas LLC of Orlando.

Ken Woodham Is A Special Stop On Our Round-Trip Drive To New York

Dec. 17 - During the trip, I stopped in Cheraw, S.C., which is a prosperous town about 60 miles west of 1-95, to meet with a trusted advisor on HHO issues, Ken Woodham. Ken has tested at least five different vendors' HHO kits, and is very careful about what he recommends for customers of his South Carolina Hybrids. He led us to a new handheld computer re-programmer available for $350 from www.HHODEPOT.com. This device reportedly reprograms automobile computers through the ODB port like a handheld scanner reads trouble codes. We are anxious to hear from people who have tested it! We're also thankful to Ken for meeting with us on short notice, and for introducing us to some of the best Mexican food we've ever had!

Seminar Leaders Still Needed For HHO Games; Jim Coleman On Patents Is The First

Dec. 17 - We are issuing a call for seminar leaders at the HHO HOW-TO seminars on Mon., Feb. 9, 2009, at the Manatee Technical Institute. What we would like most are instructors who will build a kit from readily available parts during their seminars, while answering questions and providing instructions for later use. Patent attorney Jim Coleman is the first to sign up, for a 9AM session on Feb. 9.

Big Grand Opening Is Planned For First HHO-Only Shop

Dec. 2 - Just got off the phone this minute with Dr. Mary Cantrell, Director of the Manatee Technical Institute, and she has confirmed for us the dates and facilities for the 2009 HHO Games & Exposition in Bradenton, Fla., to be held on the college grounds and in both the former Criminal Justice Academy and Leatherman Auditorium Feb. 7-9, with setup on Friday afternoon, Feb. 6. The site is located at 5603 34th St W. in Bradenton, a large, quiet town on the sunny Gulf Coast just across the Green Bridge from Palmetto, where the Veteran's Day event was held. The theme of this event is "HHO How-To", and it will focus not just on Vendors but also on showing individuals how to create and/or perfect their own HHO Kits and computer solutions. It is intended to be somewhat smaller and more intimate than the first show. Vendors will have less competition and inventors will get more exposure.

MTI's Generosity Lets Us Reduce Prices For Vendors At Winter Games

Dec. 2 - Due to the generosity of the college staff and facilities manager Lisa King, which is not charging us for the site but deserve a substantial donation for their associated MTI Foundation - which funds educational programs at MTI - we have reduced the posted Vendor pricing by 40%. Our goal, as always, is to put the technology first, and make it affordable for all!

Want To Hold Your Own HHO Games? Sign Up For A License

Dec. 2 - We're taking on licensees who want to hold an HHO Games & Exposition in world cities over the months to come. There are a variety of options open to licensees, and we look forward to discussing them with capable organizations. Call us (941)753-1136 with your ideas and plans. A large Los Angeles event is already under discussion.

Argentine Radio Host Still Hopes To Make It To The HHO Games

Dec. 2 - A call today from Rodrigo Benadon of Argentina, who was unable to make his planned trip to the Veteran's Day HHO Games in Florida but hopes to get here soon to do a radio documentary on HHO technology. I'm trying to find the right kit and EFIE for his budget - $500, including shipping - that will produce substantial savings and deal with all computer issues during his radio station's trial of the kit. Let me know if you have any suggestions.

Beautiful Logo For HHO Foundation Drafted By Matt Arviko

Dec. 2 - Some substantial progress has been made in the planning for the new HHO Foundation Website by board member Matt Arviko, who has already produced a couple of draft logos of exceptional beauty and quality for the Advisory Board's consideration. We'll alert you when the final product is ready.

Sorry For Misspelling Your Name, Josef!

Nov. 26 - Our apologies to Olympic skiing gold medallist Josef Polig for misspelling his name in several mentions of his forthcoming trip to the United States to learn how to install HHO kits in snow-grooming equipment for Europe's top ski resorts./FONT>

Gold Medal Skier Wants To Clean Up Air On European Slopes

Nov. 21 - We've agreed to host Olympic gold medallist Josef Polig at our home in Bradenton, Fla., as he studies installation techniques. We are honored and excited to have such a distinguished guest! He will be attending the HHO Games & Exposition How-To events, displays and seminars in February. Between now and the end of that event, we will be trying to fit him with the perfect kit for the 12,000- and 6,000 liter snow roomers on the slopes of Europe's most desirable ski resorts.

New Logo Shown For HHO Foundation

Nov. 21 - One of the new advisory board members of The HHO Foundation has sent us a beautiful mock-up of the Foundation logo today. We can't wait to show it to you when it's ready! The Foundation will primarily be devoted to creating a testing, standards and certification process for the HHO industry.